WHAT KIND OF PLACE
IS CHIYODA?

What kind of place is Chiyoda-ku?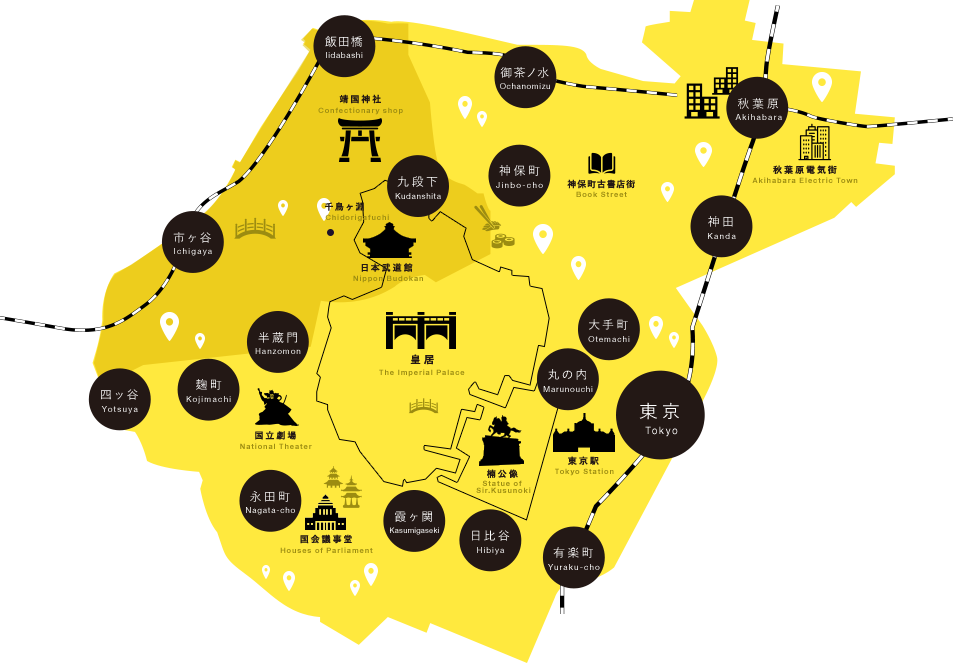 A diverse area where history and culture coexist in a world of excitement and tradition.

Centrally located among Tokyo's 23 wards, Chiyoda is brimming with character and unique attractions, from the Imperial Palace to Akihabara and more.
Various area where is full of the highlight including Akihabara which is town Jinbocho, Ochanomizu of Kasumigaseki, Nagatacho that subway and JR Line run in length and breadth inexhaustibility, and center of politics and the Diet building where it is are enshrined in Chiyoda-ku where is distinguished for Access and student continuing for a long time, center of subculture.
With some of Tokyo's most recognized landmarks, Chiyoda is sure to delight and surprise at every step. And with this much to see, it is the perfect spot to check out on foot.
Get out and explore Chiyoda to find a peice of Tokyo all your own!