[finished.]



INFORMATION

basics information
Date
<we try out Kanda curry streets stamp rally>
From Thursday, August 1, 2019 to Saturday, November 30

<qualifier fan voting>
From Sunday, September 1, 2019 to Tuesday, September 10

<grand prix deciding match>
Saturday, November 2, 2019 11:00-19:00 (opening ceremony 10:40 ...)
Sunday, November 3 11:00-17:00 (commendation ceremony 17:00 ...)
Place
<we try out Kanda curry streets stamp rally>
Each stamp rally participation store

<grand prix deciding match>
Brook open space (3-6, Kandaogawamachi)
Access
<grand prix deciding match>
Shinjuku Line "Ogawamachi Station", it is Chiyoda Line "Shin-Ochanomizu Station" Exit B5, a 5-minute walk
Shinjuku Line, Toei Mita Line, Hanzomon Line, "Jimbocho Station" Exit A5, a 5-minute walk
Sponsorship
Kanda curry street activation Committee
Homepage
http://kanda-curry.com/
The ninth Kanda curry Grand Prix 2019
The number of the stores Japanese best category of curry!
Kanda curry town is European, and India, Thailand are Japanese-style…
Treasure house of original curry which there is in anything!
■Try out Kanda curry streets; stamp rally
Stamp rally of this year is participation shop 104 store. Two kinds of prizes to be able to get when we collect stamps!
Period: From Thursday, August 1 to Saturday, November 30
Please confirm participation shop information from this; ⇒ https://kanda-curry.com/?page_id=8695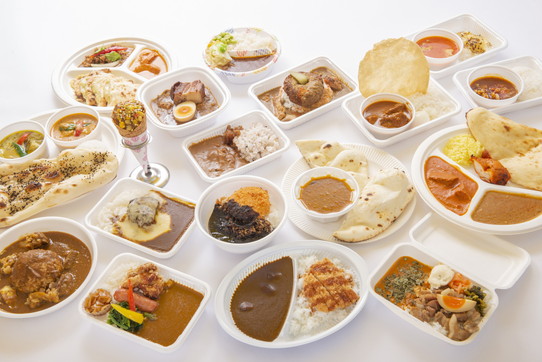 ☆Kanda curry Meister Prize
We are divided into 5 courses of A-E. 1 course is 20-21 store. You can get Meister Prize of rank depending on number of course that you conquered. From 1 course conquest to Kanda curry Meister! You are curry enthusiast whom people can be proud of from this year, too!
☆Kanda curry Buddy Prize
When we raise stamps of ten favorite shops regardless of course and go in Chiyoda City Tourism Association (1-6-17, Kudanminami, Chiyoda-ku) among 104 participation shops, you can get curry Buddy (friend) prize.
As for the present special for the first 1,000 people!

※It is to once per person that you can get even if you collect stamps more than 20.
■The ninth Kanda curry Grand Prix 2019
Sacred place of Japanese curry that curry offers shops 400 or more gather in Kanda district. Event to decide curry No. 1 of Kanda from that is "Kanda curry Grand Prix deciding match". It is vote by visitors to decide the grand prix. It is festival of curry of Japanese best category which can taste various curry at affordable price and size that finishes comparing by eating in venue. You are hungry, and please arrive!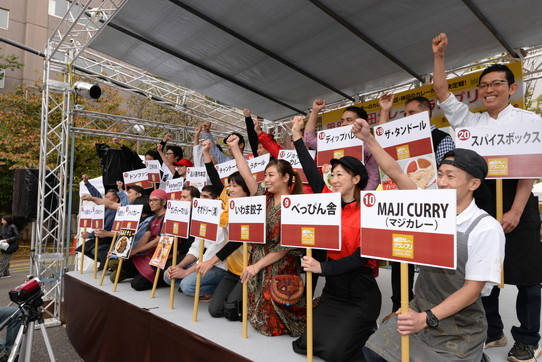 ☆Qualifier fan voting
Vote period:
①Website…From the midday of Sunday, September one to the morning of Tuesday, September ten 10:00
②Postcard …It must arrive by Tuesday, September 10
The details of vote method are (https://kanda-curry.com/?page_id=10220#a0) from this
☆The grand prix deciding match
○Deciding match first day Saturday, November 2
 10:40 opening ceremony
 11:00-19:00 curry offer time

○Deciding match second day Sunday, November 3
 10:40 second day opening ceremony
 11:00 curry offer start
 The end of the 15:45 vote ticket distribution
 16:00 poll closing
 17:00 closing ceremony start, the end of the curry offer
It is http://kanda-curry.com/ for more information about participation methods of event to Kanda curry Grand Prix official site