[finished.]

Event period
SUN
MON
TUE
WED
THU
FRI
SAT
1
2
3
4
5
6
7
8
9
10
11
12
13
14
15
16
17
18
19
20
21
22
23
24
25
26
27
28
29
30
INFORMATION

basics information
Period
Thursday, November 7, 2019 - Wednesday, December 25
Venue
Marunouchi area
(circle building, the Shin Marunouchi Building, Marunouchi OAZO, Marunouchi brick square others)
Sponsorship
Mitsubishi Estate Co., Ltd., Mitsubishi Estate property management
Cooperation
Walt Disney Japan
Homepage
https://www.marunouchi.com/
STAR WARS Marunouchi Bright Christmas 2019
-Precious for you-
"Star Wars" is theme on Christmas of Marunouchi area of this year
Christmas art object which embodied for view of the world of Star Wars appears at each site in Marunouchi area.
Space that imaged planet to appear in fantastic Christmas art object and movie made inspire than galactic view of the world can meet charm of Star Wars that is different at each base.
Besides, fun contents only by Star Wars to tie people with conduct of stamp rally over past Star Wars series and Lego block more than generation including cafe for a limited time which holding of participation type event to assemble character, original menu can taste prepare a lot while circulating through the whole Marunouchi area.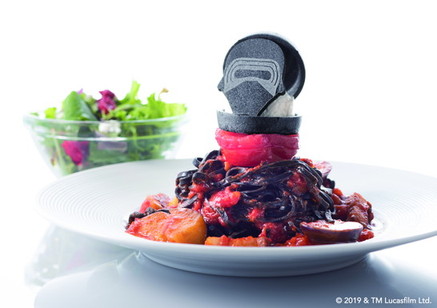 In addition, POPUP SHOP which had many and Merchandise of limited item which we can purchase only here a lot at 19 stores of target facility during period appears at each site in the area, and Star Wars is all, and Marunouchi area is dyed.
The details about event to official page