Event period
SUN
MON
TUE
WED
THU
FRI
SAT
1
2
3
4
5
6
7
8
9
10
11
12
13
14
15
16
17
18
19
20
21
22
23
24
25
26
27
28
29
30
INFORMATION

basics information
Date
From Friday, June 12, 2020 to Sunday, October 11 * extension of the session
10:00-17:00 ※Admission until 30 minutes before closing 
※We do not perform the opening between Friday, the night of Saturday for the time being
Closed days
Monday and 8/11 Tuesday, Wednesday, September 23
※8/10, 9/21 are opened
Place
National Museum of Modern Art, Tokyo (3-1, Kitanomarukouen, Chiyoda-ku, Tokyo)
Access
JR Tozai Line "Takebashi Station" 1b exit, a 3-minute walk
Ticket, viewing charges
[about introduction of ticket designated on the date and time]
For new coronavirus infectious disease prophylaxis, the purchase of ticket was necessary for admission beforehand.
⇒ Please purchase designated ticket from this on the date and time.
※From acceptance start [Wednesday, June 10 10:00]
※Principle can enter person who has already purchased ticket, (junior high student or younger, person having disability certificate and having one person of attendance, complimentary ticket) for viewing charges for free anytime during opening time, but may have to wait depending on the congestion situation of venue.


[viewing charges] *(in) advance ticket rate or more than 20 groups rate
⼀ han 1,700 (1,500) Japanese yen
University student 1,100 (900) Japanese yen
High school student 600(400) Japanese yen
*All include consumption tax.
*And person of attendance (for one person) that lower than junior high student and have disability certificate are free of charge.
*You can see (2F gallery 4) where held possession exhibition "MOMAT collection" (4-2F), ⼩ plan by collection "see space in kind of Noboru Kitawaki ⼀ grain" at the same time for viewing charges of this exhibition only for the day of the admission.


[university student, high school student for free period]
In - 8⽉30⽇ (⽇), this exhibition viewing charges of ⼤ studies ⽣, high school student become free on 8⽉1⽇ Saturday. *In ⼊ ground, hisage ⽰ of identification of study ⽣ is necessary.


※We sold various special tickets, advance tickets and were finished. Both tickets are available anytime during session.
※About refund of ko ⼊ finished ticket, please see this.

Sponsorship
National Museum of Modern Art, Tokyo, Yomiuri Shimbun, PIA
Reference
TEL: 03-5777-8600 (hello dial)
Special site
https://peterdoig-2020.jp/

Peter doigu exhibition


Peret Doig
We hold first Japanese exhibition to introduce the most new item to from initial product of Peter doigu (1959-) said to be alone of the most important artist in the world now.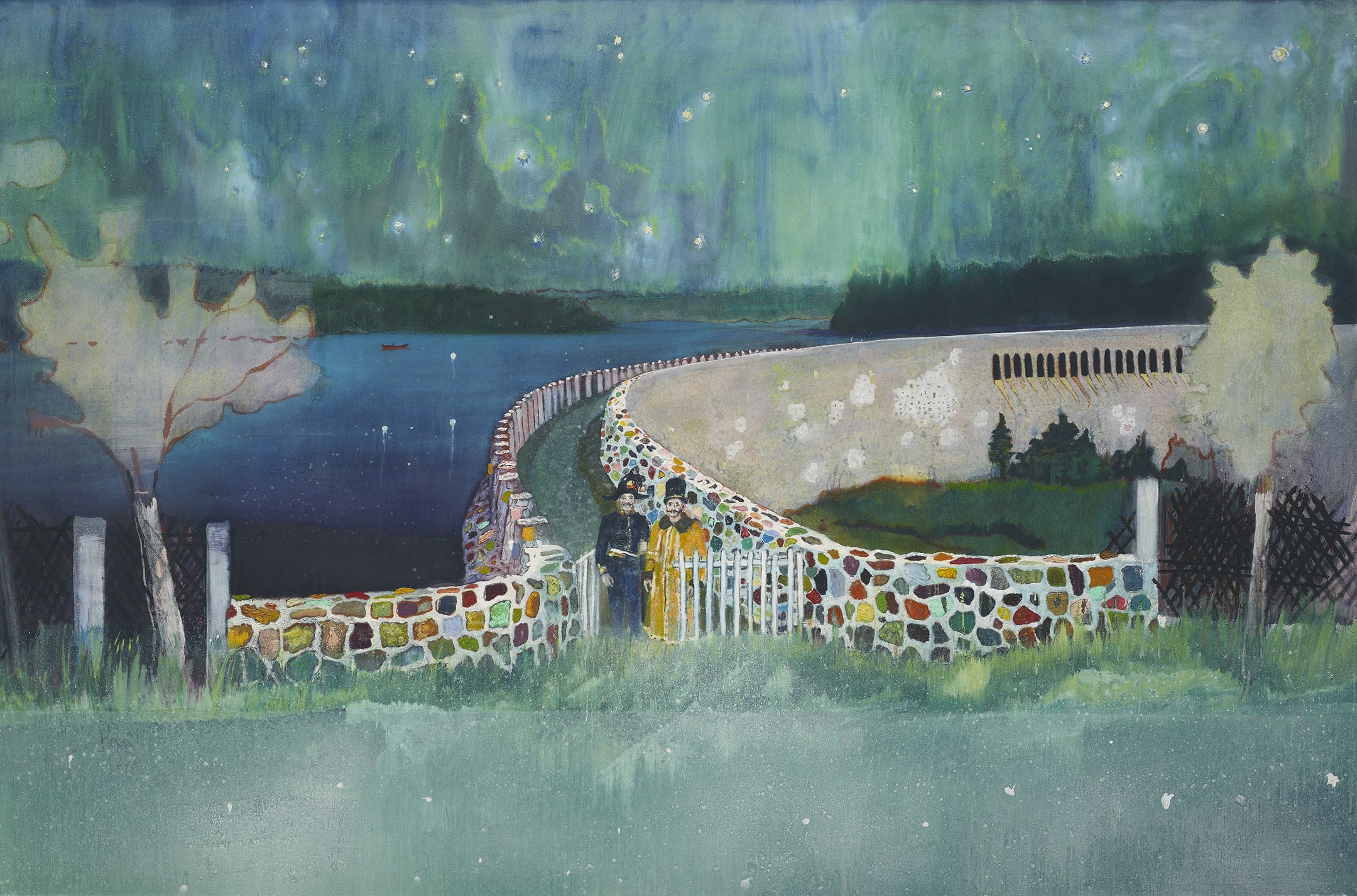 ■Front-runner of modern art to attract attention from all over the world
Peter doigu which is known as painter representing romantic scenery that and is mystery ass. After debut of the 1990s, we continued playing a global role as "front-runner of modern art". In 1994, private exhibition has been held in famous art museums such as Tate (London), Art moderne de la ville de Paris, Scottish National Gallery (Edinburgh), seceders Hall (Vienna) since we were nominated for honorable prize "Turner prize" given contemporary artist who played an active part in the U.K. mainly. For the same generation, we have a great influence on artist of following generation and liken to past great master and are often described as "painter in painter". We were appreciated in art market, and one of his masterpieces << swallowed up >> (book exhibition exhibition plan) was knocked down for about 26 million U.S. dollars (those days about 3 billion yen) at Christie's America auction of 2015.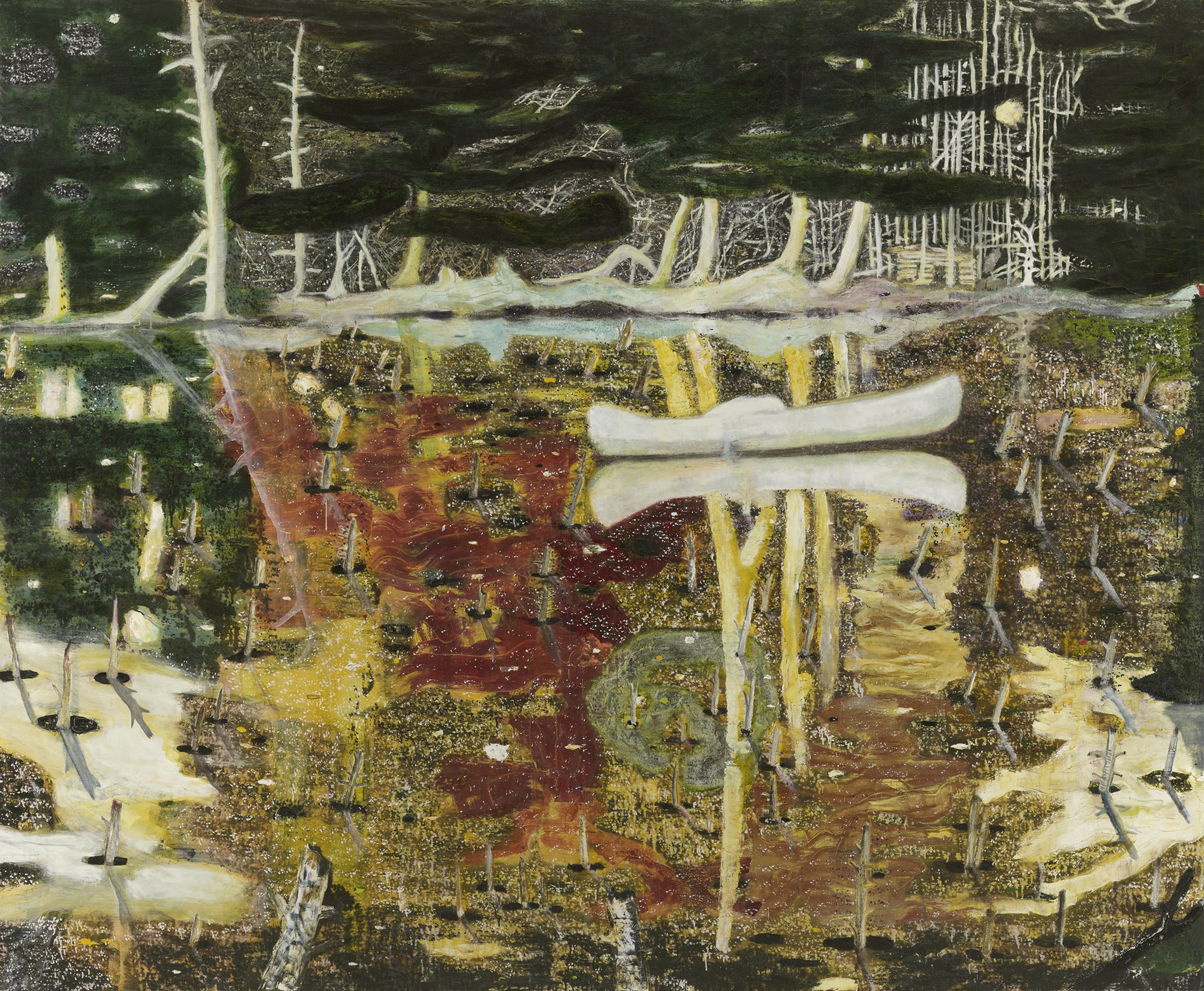 ■Picture which stirs imagination of people by combination of a variety of images
Work of Peter doigu is fantastic at a glance and looks like scene brought about only by personal imagination. However, Gauguin, Gogh, Matisse, composition and motif of work of modern painter such as Munch, the one scene and advertisement of movie are graphic, and that is made by elements such as Canada or Trinidadian and Tobagonian scenery that oneself lived for. Because it is felt that we have seen somewhere sometime, his work constructed by a variety of images stimulates our imagination.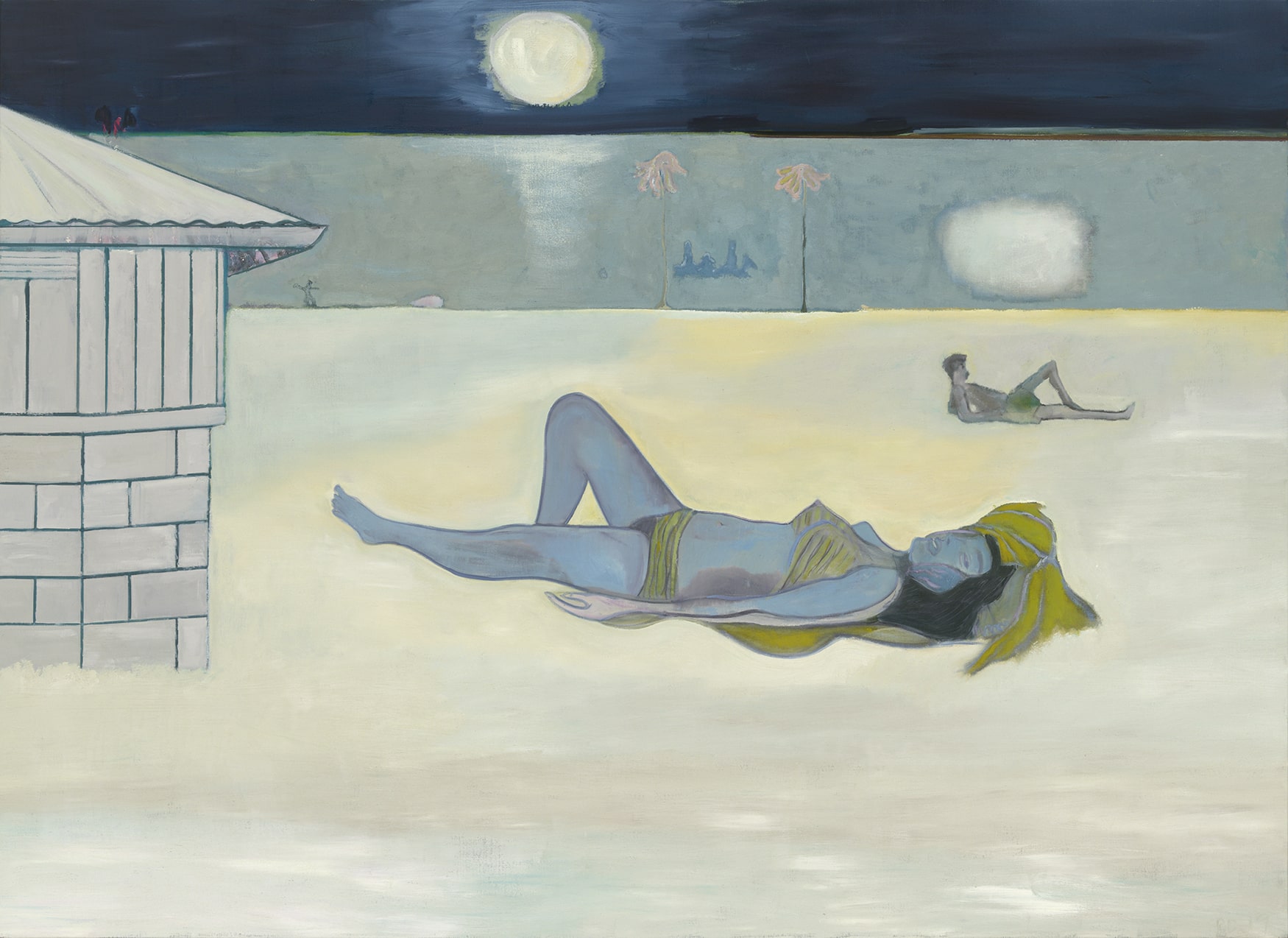 ■We drew Japan! Rich scenery description
We described shore of Canada and the Trinidadian and Tobagonian sea, scenery that, moreover, Peter doigu ranged to skiing area of Niseko of Japan. We may refer to the one scene of movie, and there is work recalling me to "Tokyo story" of Yasujiro Ozu.
■A certain impact large work more than 3 meters in width
Plural large works are exhibited in this exhibition, and there is large work more than 3 meters in width among them, too. Please sense a feeling of scale not to be handed down bodily with printed matter and smartphone in art museum.