Event period
SUN
MON
TUE
WED
THU
FRI
SAT
1
2
3
4
5
6
7
8
9
10
11
12
13
14
15
16
17
18
19
20
21
22
23
24
25
26
27
28
29
30
INFORMATION

basics information
Holding schedule
From Tuesday, November 17, 2020 to Sunday, February 14, 2021 plan
Place
Tokyo midtown Hibiya, according to Hibiya relation, Hibiya chanter
Access
[Tokyo midtown Hibiya]
Subway "Hibiya Station" station direct connection
   "Yurakucho Station" 4-minute walk
   "Ginza Station" 5-minute walk
JR "Yurakucho Station" 5-minute walk
Website
https://www.hibiya.tokyo-midtown.com/jp/event/5133/
HIBIYA Magic Time Illumination
In space glittering to gold to all people doing their best for WITH Corona Era moment such as magic
Winter illuminations that Tokyo midtown Hibiya provides are held

Concept of "HIBIYA Magic Time Illumination" of this year moment "such as" magic. We provide "at moment such as such" magic that we forget daily life at moment to be here and can spend while many people often face the difficult situation in WITH corona simply because it is Hibiya that can taste a dreamlike time as town of film and play.

Illuminations of this year standardize overall color image in "candle color" and they wrap venue in the gorgeous world and direct attractive Christmas that is adult spending with important people in dazzling light that seemed to suffer from magic at all relaxedly.

We develop illuminations in plural areas in Tokyo midtown Hibiya.
Two "HIBIYA Area Illumination" of the inside, "PARK VIEW WINTER GARDEN" is introduced.

* "HIBIYA Area Illumination" where we be wrapped up in light of candle color, and warmth is felt
[sponsorship] Hibiya area management/Tokyo midtown Hibiya
[lighting time] 17:00-23:00

"HIBIYA Area Illumination" where Hibiya area takes on quality of Christmas at a stretch every year as these illuminations turn on.
Illuminations of tree coloring the whole Hibiya area of this year unify main colors in "candle color" reflecting the image of hope and peace and direct space where warmth is felt.
You give decoration of different color of "champagne gold" "gold" "umber" by tree and can enjoy change of atmosphere by place to see while there is united feeling.
Glitter that is good to town Hibiya filled with charm that is adult is sure to get that we want to visit with important person.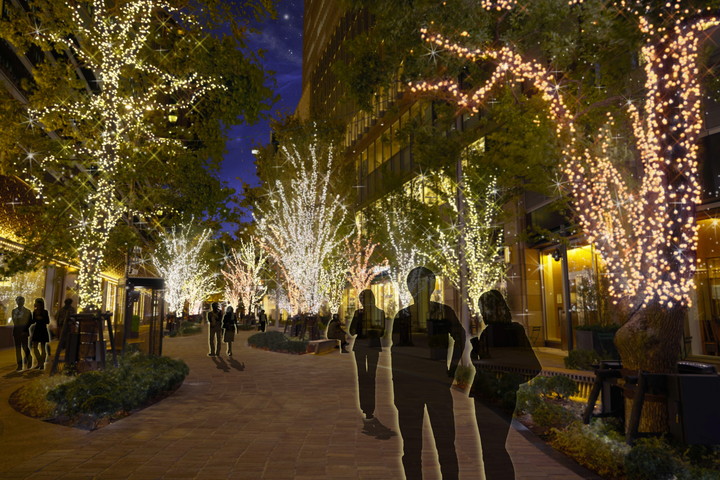 * A feeling of Christmas improves than last year! Little-known spot spot "PARK VIEW WINTER GARDEN"
[sponsorship] Tokyo midtown Hibiya
[lighting time] 17:00-23:00

At romantic night view spot where superb view the sixth floor of the spot Park View garden that can look around Hibiya Park, Kokyogaien, night view of Hibiya Street is limited at winter time.
In addition to illuminations of usual, decoration reflecting the image of HIBIYA &HOPE PROJECT is given, and it seems to be Christmas than usual, and it is this year in gorgeous space that wants to take photograph unintentionally.
Enjoy illuminations from the ground noise with detached room, night view of Hibiya, is right recommended spot of Tokyo midtown Hibiya to the people in the know.

※HIBIYA &HOPE PROJECT (https://www.hibiya-hope.jp/)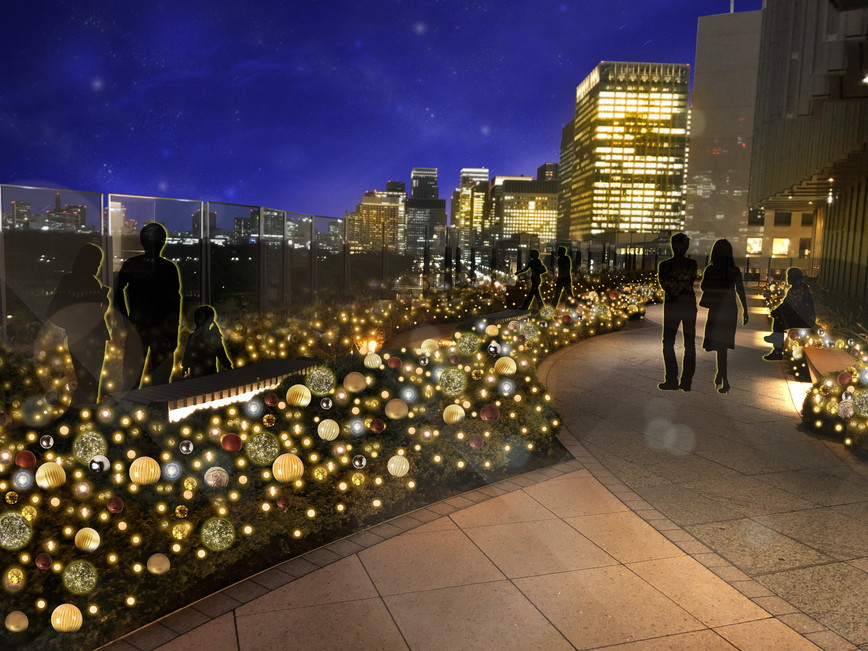 The details about event to official homepage