Tadamasa Oguri [oguritadamasa]
1827 through 1868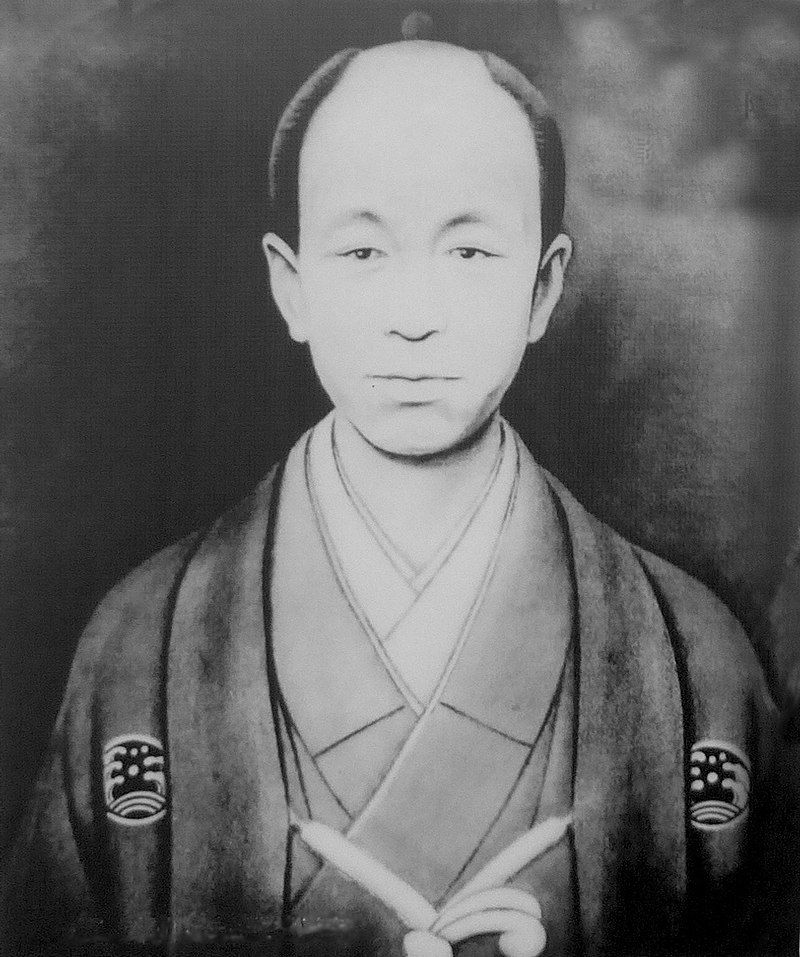 Shogun's retainer of the late Tokugawa period period. hogoshu. Kai Ueno. Birth of Edo.
Child of Niigata prefect, chuko. In 1855 (cheap Seiji), we inherit 2,500 koku of the Oguris.
In 57 ◆We become waiting maid of a shogun [tsukaiban] and advance to expression of the eye in 59.
We go to the United States as inspection of mission dispatched for instrument of ratification exchange of Osamu enthusiast trade agreement in Japan and the U.S. in the next year.
Masaoki Shinmi, deputy ambassador were Norimasa Muragaki, but, as for the senior envoy, it is said that it was actually Oguri of expression of the eye that managed.
We inspect the Mint Bureau of Philadelphia, the navy shipyard of Washington and return home.
We were promoted to Magistrate of Foreign Affairs, and 200 koku was performed Kamasu of afterwards. When Tsushima occupation case of Russian warship happened in 61 (origin of Bunkyu), they received command of the Shogunate and left for the field and hit persuasion, but, in Russia, negotiations were unsuccessful in demand of withdrawal without accepting. Therefore we are dismissed, but military important post is successively held finance including calculation prefect, military magistrate, magistrate of warships, the navy prefect afterward. Meanwhile, we lay emphasis on improvement of army and navy and adopt French style military organization. We invited French officer and performed Western style training. In addition, we installed shipyard and ironworks in Yokosuka and tried digging of iron ore for others cannon and weapon improvement and tried for reinforcement of the armaments.

On the other hand, in financial aspect, we fix on duty income for important resources for financial establishment of the Shogunate and participate as central figure on tariff rate revision negotiations of 66. As the virtual Minister of Finance, we were in charge of finance of the difficult Shogunate most last years.
Furthermore, Oguri aims at reform of aesthetic absolutism led by the Shogunate, and it is said that it was first-rate sneezer in consideration of adoption of districts and prefectures system as a substitute for curtain feudal clan system by the late Tokugawa period. We advocated objection for Restoration of the Imperial rule of 67, but the Shogunate forces beat by war of Toba, Fushimi of January 3, 68 (Meiji 1), and initiative of uchimakuha in the new government establishes by this war. We insisted on jingoism to former general, Yoshinobu Tokugawa, but we did soon and were dismissed from our office in calculation prefects.
We retire afterwards in Ueno country Gunma-gun Gonda village (existing Gunma-gun, Gunma storehouse deep water village Gonda) of intellect line place. Therefore of thing which dealt with the training of agrarian soldier, but was suspected that planned for treason, and insisted on false accusation without being taken, is zankei in the bank of the Karasu River by the Imperial army. We lived in Surugadai in the Edo era.