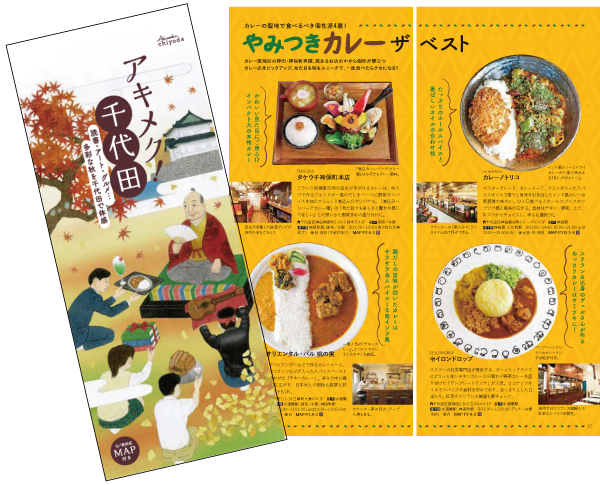 Autumn walk guidebook "akimeku! Chiyoda issuance

Recommended Explore of Chiyoda-ku autumn around Jinbocho, Ochanomizu area,
Building, restaurant, souvenir, charm of Chiyoda-ku to seem to know, and not to know including colored leaves spot are fully loaded!
We send with the colorful space. As well as autumn, it is guidebook which is helpful through one year.
In hotel, Chiyoda-ku in metropolitan area JR Station, all Tokyo Metro stations, all Toei Subway stations and ward and
We install in tourist information center of neighboring wards, hotel in Chiyoda-ku.
You can see the space from this.
Part1
Part2
Part3

We cut down on image quality on account of the capacity and we divide and publish.
You can request this magazine from link of footline. Please inflect.
https://visit-chiyoda.tokyo/app/contact/pamphlet