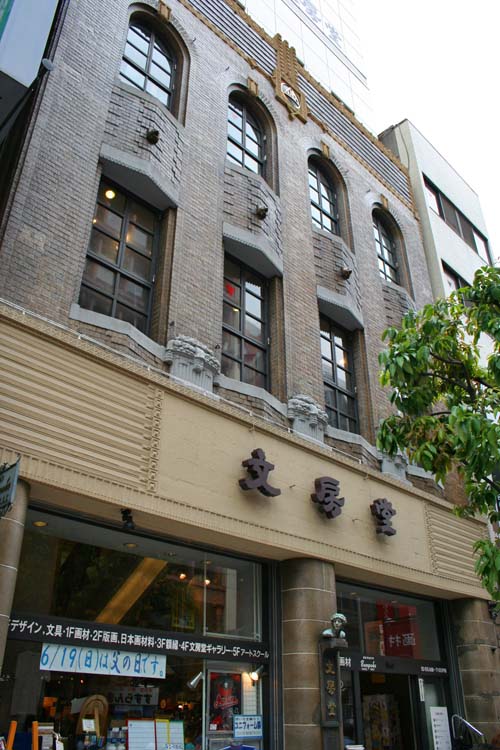 [Chiyoda-ku scenery town development important article]
Well-established art supplies shop founded in 1887 (1987). Headquarters building which stood at mall on lily of the valley street of the one of Yasukuni Dori south was completed in (1922) in 1922. Lily of the valley street is main street in this area, and, until the Great Kanto Earthquake, a lot of one-panel structure still stays at mall. It is this study temple building that gets a lot of looks conspicuously in that. Line-formed on the surface; scratch, and attach a lot of wounds, and bake and is finished "scratch tile" having unique atmospheric massivity feeling gade. Decoration of swag made with arch of the third-floor window and unglazed earthenware given in the front is wonderful.
The fourth floor is released as the gallery.
INFORMATION

basics information
Address

1-21, Kandajinbocho
From

Access

Jimbocho Station Exit A7 a 5-minute walk