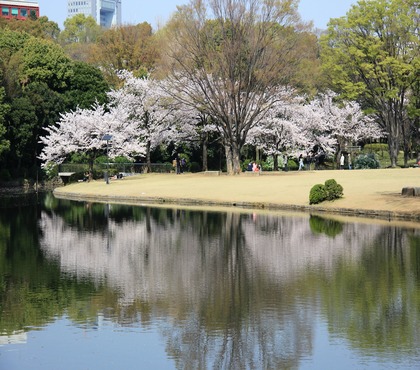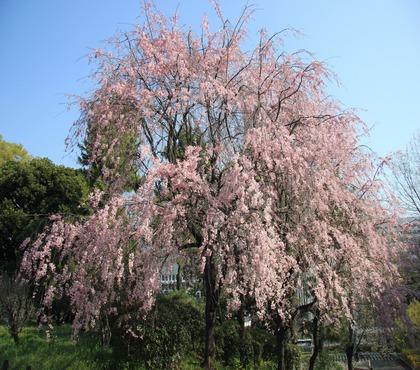 We were developed land as Shinrinkoen in the late 30s of the Showa era.
Bright lawn place and pond are located in central part, wild bird, insect are the highlight not only flower tree and tree, flower, too.
Beautiful colored leaves are seen in autumn.
We can enjoy flower and green across East Gardens of the Imperial Palace approaching slowly with Kokyogaien district if we take a walk in total.
In addition, recreation such as "green adventure" to walk while winning the name of tree is prepared for.
Furthermore, there is, and culture facilities such as Science Museum, Museum of Modern Art are areas where we can enjoy the future other than historic remains of an ancient structure now from the past Edo-jo Castle historic spot in garden, too.
The forest Kitanomaru with restaurant and souvenir shop is in garden.
In addition, there is parking lot for park user, too.

We were Edo-jo Castle Kitanomaru, and there was mansion of Kiyonari Naito and others chief administrator here early in the Edo era. Afterwards, the teichucho and Kasuga station of family to inherit the shogunate light lived for three generations. It became field cheap house of Lord kitchen work and mansion of person of spring water later during the Edo era.
※Photograph material offer "Ministry of the Environment Kokyo Gaien National Garden Administration Office Kitanomaru branch office"
INFORMATION

basics information
Address

Kitanomaru-koen Park 1-1
From

Access

Kudanshita Station Exit 2 a 5-minute walk
From Takebashi Station 1b exit a 5-minute walk
Phone number
03-3211-7878
(Ministry of the Environment Kokyo Gaien National Garden Administration Office Kitanomaru branch office)
Parking lot
[the first parking lot]  ・143 normal cars (for inner three person with a disability)
[the second parking lot]  ・103 normal cars (for inner three person with a disability)
[the third parking lot]  ・Usually possible 260 cars, large car (but until 17:00)
※We may change the use time by convenience
・Inquiry 03(3212) 2321
■Use time 8:30-22:00 (January 1 closure)
■Charge (cooperation costs such as rearranging cleaning)
・It is usually 400 yen 400 yen afterward for every one hour until car one hour
・It is 1,000 yen 3,000 yen afterward for every one hour until large car three hours
Homepage

Kitanomaru-koen Park homepage
http://www.env.go.jp/garden/kokyogaien/1_intro/his_08.html

Kitanomaru parking lot homepage
https://fng.or.jp/koukyo/access/parking-kitanomaru/

The forest Kitanomaru homepage
https://fng.or.jp/koukyo/place/rest/kitanomaru-rest/