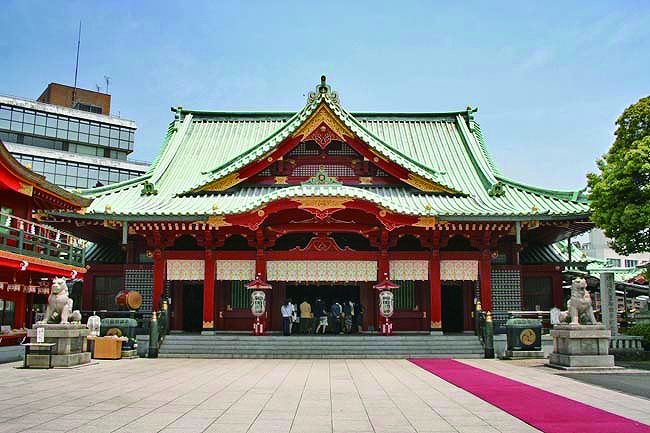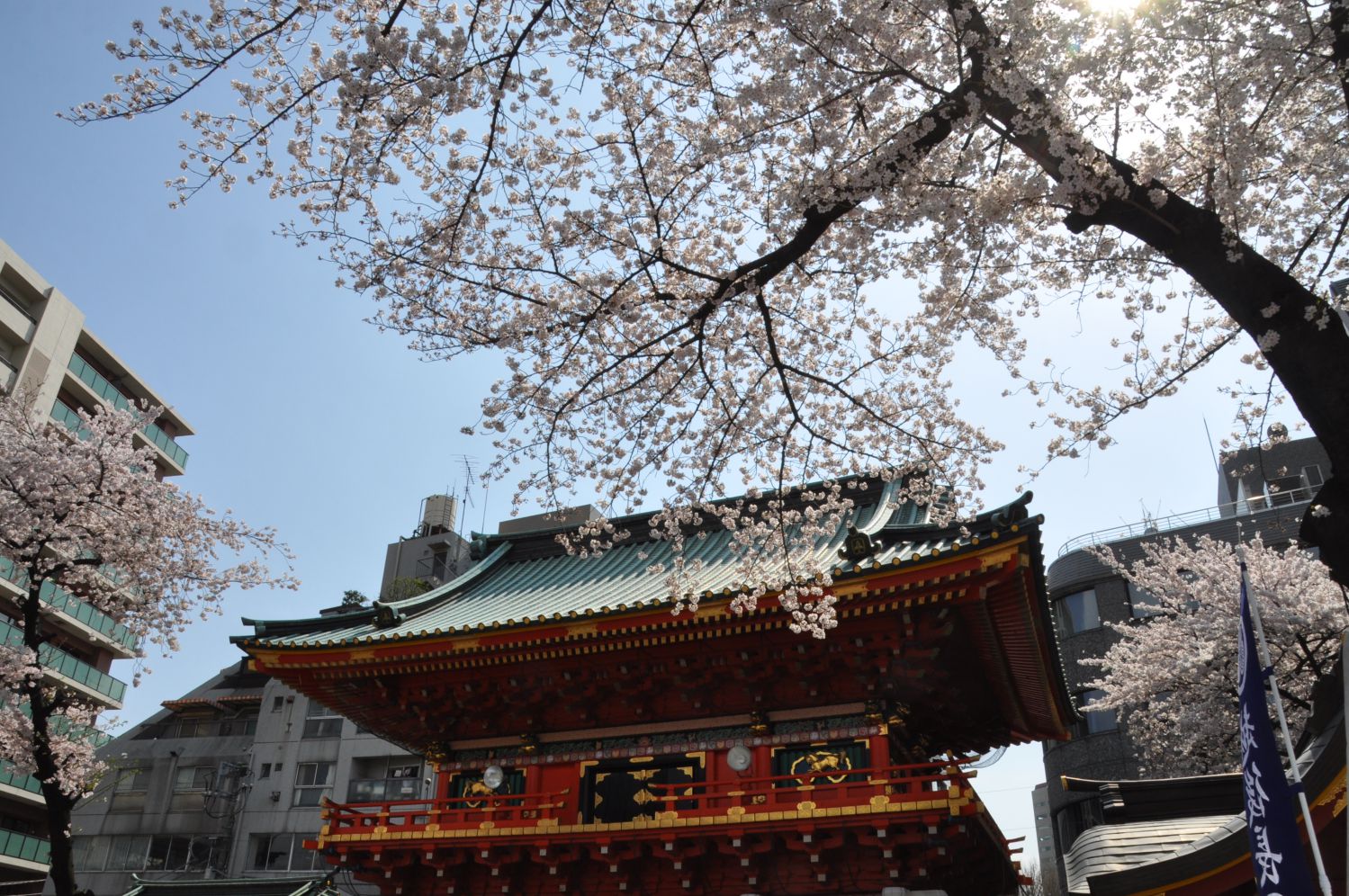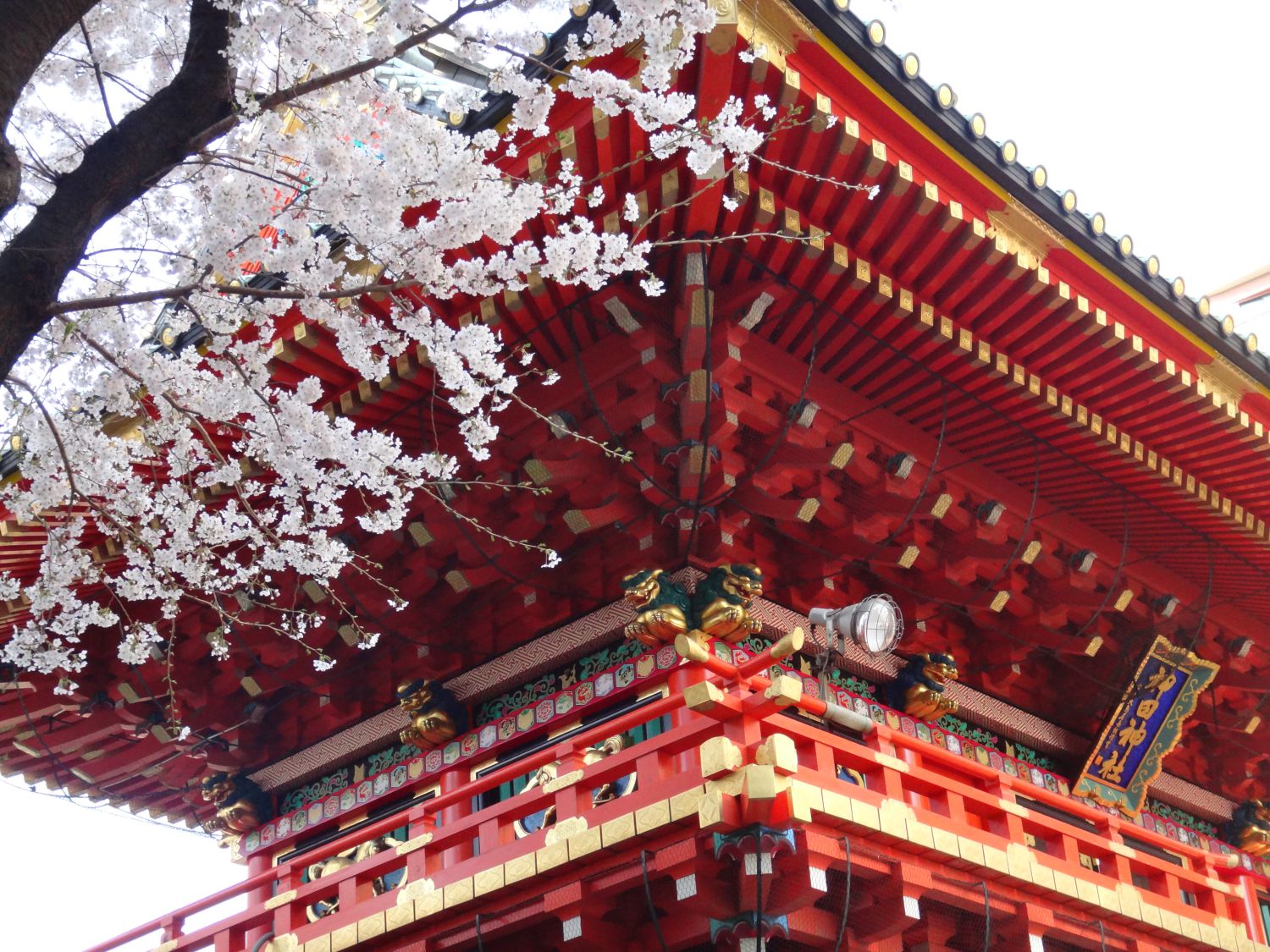 We say only Kanda Myojin or merely Myojin and are got close to general public from the Edo era. Enshrined deity is large oneself command and shohikomeimei. Masakado Taira is enshrined together by main hall, too.
 We were introduced with the (730) foundation in 730, and there was at first near Masakado mound of Otemachi. It was done with total local deity of Edo to (1603) Surugadai at time of general Hidetada for (1616) two generations in shift, 1616 in 1603 and moved to the present location. We were rebuilt by main shrine where we painted with this lacquer on the groundbreaking steel reinforced concrete construction for those days in 1934 and avoided war damage.
 It was got close to general public as Myojin of downtown area, and called Hie-jinja Shrine and festival of Kanda festival performed every other year with the world festival, and God good luck line entered Edo-jo Castle and sometimes received imperial inspection of general and was "flower of Edo" and sung festival.
 In the old days, we can look from the precincts to the mountains of Awa, Kazusa, and it is said that it was place of play comfort and nap of carefree Edoites.
 There are wide Mishuku, Kotohira, Inari, Urayasu, Edo, large Temmacho Yakumo, small Funamachi Yakumo, god of water company in the precincts at basket father, end. In addition, thing reminding me of Chikaraishi who called himself/herself "monument of shape of a coin flat next" and "monument of hachigoro" and quite safe that are to live with novel under Kanda Myojin, the Edo era including iron large rain tub remains.
 With there being long-established store from the Edo era with ricemalt, miso, amazake, natto outside the gate, and there being restaurant called Ise joy here again the old days, and dishes being delicious of view seemed to be reputation in Edo by being good.
INFORMATION

basics information
Address

2-16-2, Sotokanda

Phone number

03-3254-0753
Than

Access

Ochanomizu Station St. Hashiguchi a 5-minute walk
From Akihabara Station Denkigai Exit a 7-minute walk
From Suehirocho Station a 5-minute walk