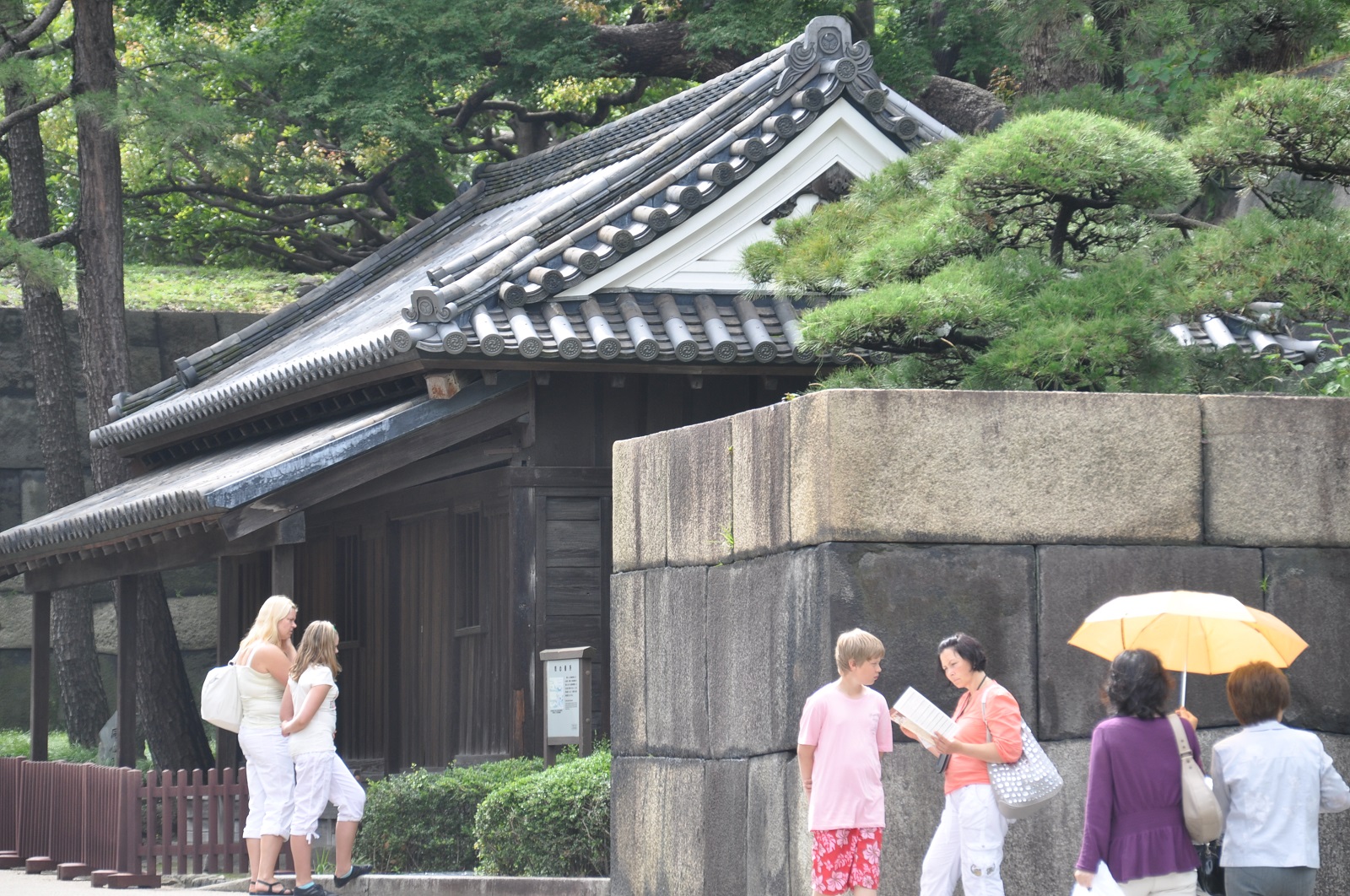 There are three major gates from Ote-mon Gate to boil place of the front that was over in front of Museum of the Imperial Collections, and there is kindred spirit guard station inward. This gate was originally the square gate, too, and both sides were Mizubori.
It was only Tokugawa three branch families of the Tokugawa house of Owari, Kii, Mito that were able to go along here with getting on palanquin, and other daimyo was taken down here and received inspection. From this, this gate was also called prohibition against entering the sacred precincts in a vehicle or on horseback gate.
Police sergeant, sympathizer who had defense of three major gates was at kindred spirit guard station. With kindred spirit, we belonged to subordinates such as prefects, Acting Director, castle warden, chief clerk of the Edo Shogunate and, in bottom of police sergeant, named the lower grade government official who worked of general affairs, the guard generally.

In the highest place of roof tile of kindred spirit guard station, there is wife tile of Aoi crest of a noble family of the Tokugawas, and, in the edge of the eaves, it is tile of the normal crest of three comma-shaped figures in a circle crest.
INFORMATION

basics information
The

Address

East Gardens of the Imperial Palace

Access

Tokyo Metro Otemachi Station