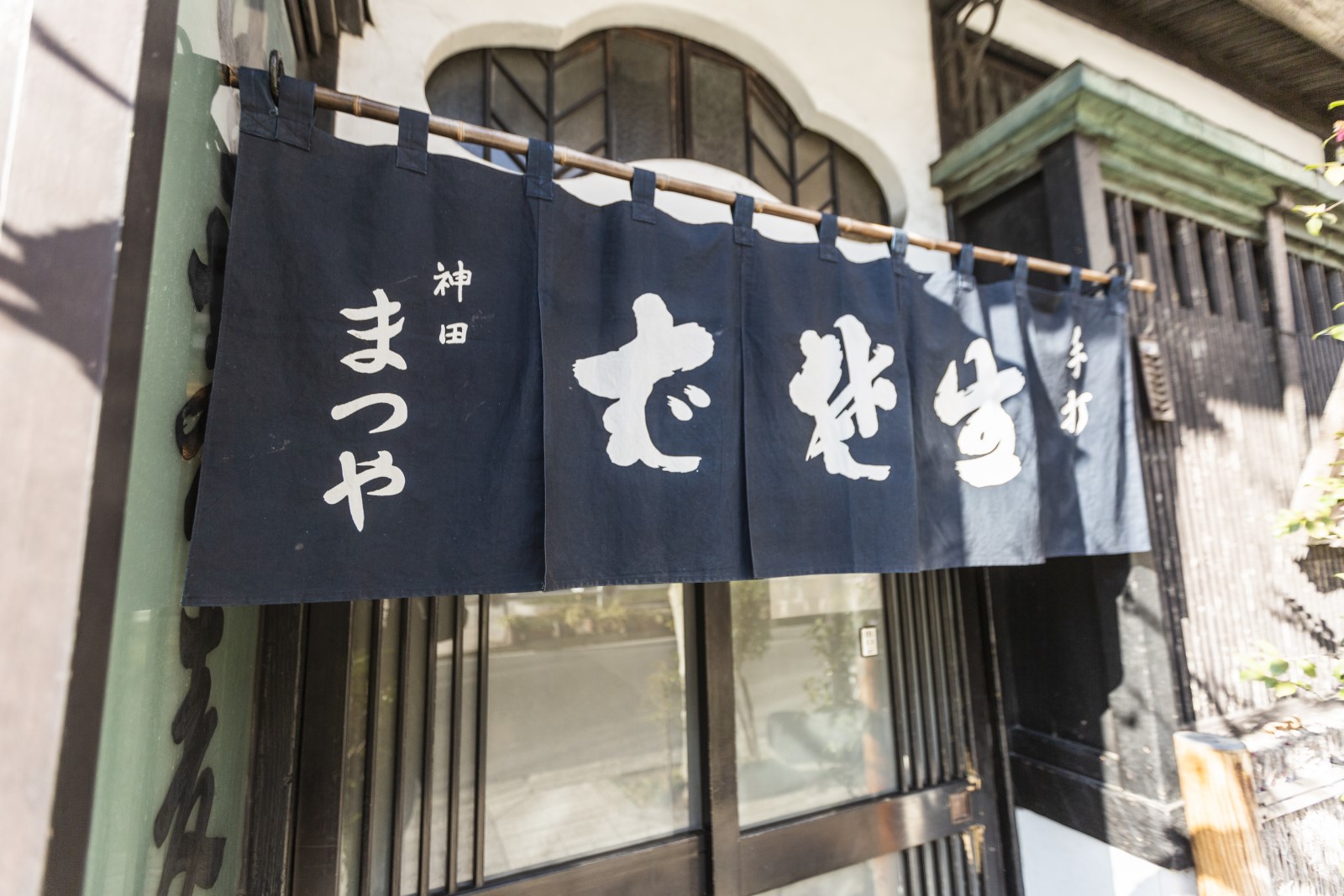 We stand in situation of customer and offer good article at convincible price.
It is founded in 1884 and, in succession to Edo-style closing a bargain and taste of slightly rather deep downtown area, keeps in mind so that we are loved by many of you.

Founding 1884. Soba restaurant of Edo filled with vigor in Tokyo, Kanda full of the old downtown atmosphere.

[Chiyoda-ku scenery town development important article]
1925 (1925). Long-established store by founding 1884. We shirr Yabu soba which got caught and remain unburned from war damage with source, peony, bamboo irregularity miraculously and have traditional atmosphere in this area said to be Renjakucho. Ranma decoration of pine design is put for the upper part of doorway of right and left. It is thought that part of entrance was earthen floor if we see plane. Concrete is spread now.
It is landmark architecture of the Tokyo choice.
INFORMATION

basics information
Address

1-13, Kandasudacho

Phone number

03-3251-1556

Business hours

[from Monday to Friday]
11:00-20:00 (L.O.19:45)
[soil, celebration]
11:00-19:00 (L.O.18:45)