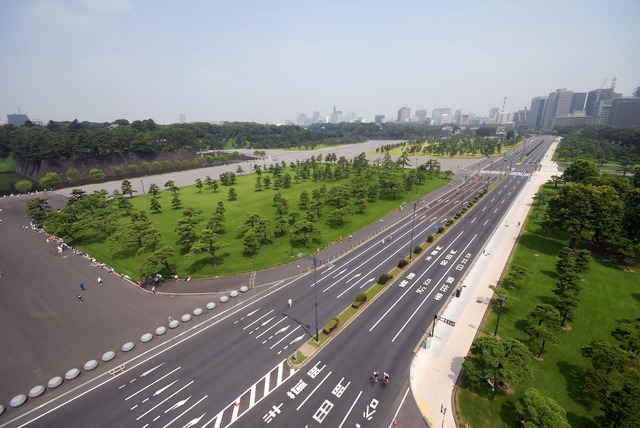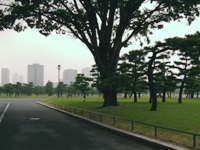 In the Edo era, it was called western citadel of the castle bottoms, and mansion of daimyo who carried Tokugawa shogunate cabinet such as influential hereditary daimyo or member of the Shogun's Council of Elders, the second highest official of the Tokugawa Shogunate government was placed. After the Meiji Restoration, it was used as kanei and barracks. A part of the old Imperial Family park was thrown open as national park in 1949.
There are Kokyogaien district around Imperial Palace Plaza, Kitanomaru district located in the north side of Imperial Palace, Imperial Palace periphery district surrounding Imperial Palace by 12 moats.
Large lawn open space and landmark architecture harmonize with Kokyogaien district. Is appointed in cultural assets as "special historic spot Edo castle" led by moat part. There is Nanko parking lot for exclusive use of sightseeing bus, sightseeing taxi.
INFORMATION

basics information
Address

1-1, Kokyogaien

Business hours

10:00-17:30
(as for the admission until 17:00)
The

Access

Niju-bashi Bridge Station second, Exit 6 are immediate
Otemachi Station Exit D2 is immediate
Hibiya Station Exit B6 is immediate
Phone number
03-3213-0095
(Kokyo Gaien National Garden Administration Office)
Parking lot
We accept parking only for sightseeing business bus or sightseeing taxi.
In addition, when, other than the large business vehicle, most of users need parking by relations using wheelchair,
Please talk beforehand to Kokyo Gaien National Garden Administration Office.
■Use time 8:30-17:00 (year round)
■Charge (cooperation costs such as rearranging cleaning) sightseeing bus once 3,000 yen, sightseeing taxi once 1,000 yen
■Inquiry 03(3231) 5509
Homepage
http://www.env.go.jp/garden/kokyogaien/index.html