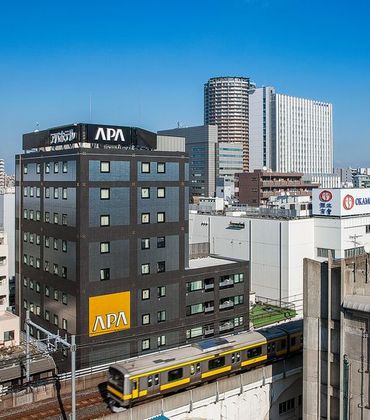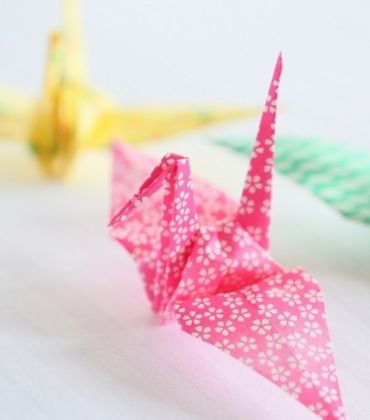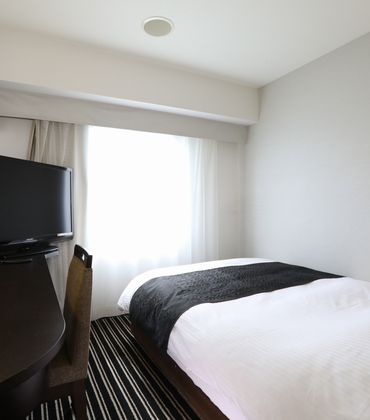 It was Akihabara which won fame now in electronics quarter, but was place of residence of low-class samurai in the Edo era. It is said to be origin of the place name to have separately enshrined Akiba University honorific title of a Japanese god of protection against the spread of a fire from Edo era, Enshu (Shizuoka) tormented by fire.
It is black market after the war in the origin as electronics quarter. Company which factors such as assembling boom, Akihabara of the later radio having good convenience to transportation occurred at the same time, and handled electric appliance developed to increase, the present electronics quarter.
It is lively electronics quarter, but there is trace of "Shohei Hill school" and "drinking fountain of horse" when we walk a little and can have a glimpse of history of Akihabara.
APA Hotel <the Akihabara station square> opened in such an Akihabara in 2012. We prepare room like Akihabara including room which can look down at Sobu Line and look forward to.
INFORMATION

basics information
Address

2-13-20, Kandasakumacho

Phone number

03-5822-5111

Access

JR Akihabara Station [Showadori Exit] 2-minute walk, 1-minute walk from Hibiya Line, Iwamotocho (Toei Shinjuku Line) 5-minute walk
■Good location: It is a 2-minute walk from 1-minute walk, JR Yamanote Line, Keihin-Tohoku Line, Sobu Main Line, Tsukuba Express "Akihabara Station" (Showa-dori Exit) from Tokyo Metro Hibiya Line "Akihabara Station" (Exit 1)
■[recommendation of hotel]
・It is equipped with 40-inch liquid crystal TV in all rooms.
・We check in at "speedy" by automatic payment machine setting.
・"We are reliable" and stay by security elevator introduction.
・Feeling in bed that "is comfortable" by APA Hotel original bed "Cloud Fit" (joint development with American Seelye Corporation).
・In all rooms fast Internet connection for free equipped with wired LAN.
・Softly in all rooms gentle high-quality duvet (duvet) perfection.
・All rooms VOD aparumushiata (with unlimited 100 titles or more with 1000 yen per night).
・It is equipped with toilet bowl with warm water flush system for washing user in all rooms.
・Lobby, WI-FI connection are free in all rooms.