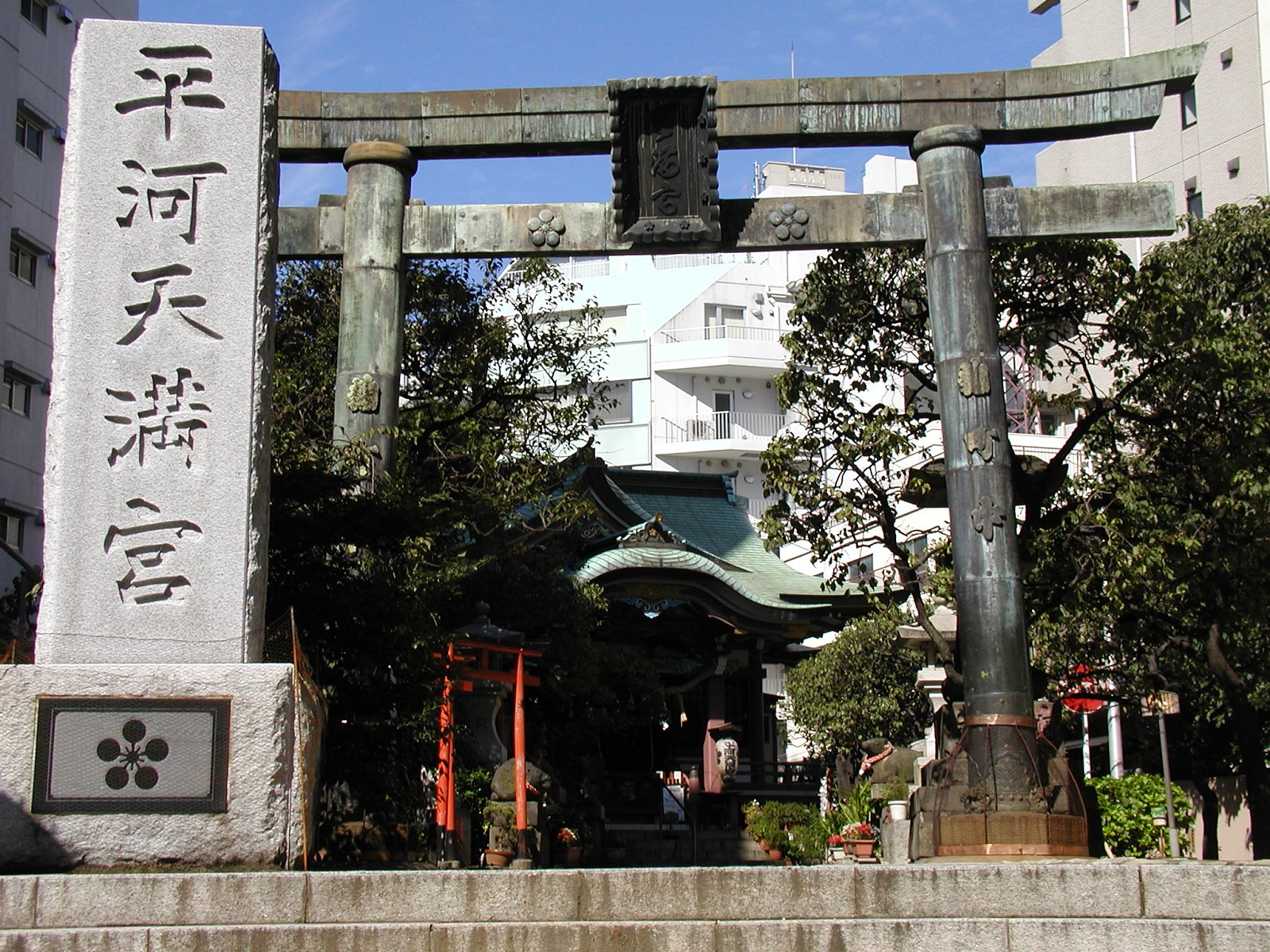 We enshrine Hachiman shrine and Toshogu (Ieyasu Tokugawa) to the chief god as God of phase in Michizane Sugawara. It was said to be opening that daidendo* did kansei to Bairin Sakagami in Edo-jo Castle main enclosure in (1478) in 1478, and we moved outside the Hirakawa gate, and, after Ieyasu Tokugawa entry into a fortress, utsushiza did this for main enclosure repairing in the ground as of (1606) in 1606.
 
 We were treated in special formality in Tokugawa shogunate government and were prayer place of the Kishu feudal clan Tokugawas, the Hikone feudal clan Iis. Copper torii and Chikaraishi, pair of stone guardian dogs dedicated in 1844 by parishioner town are appointed in cultural assets of Chiyoda-ku.

 Cow (God cow) is trademark of Tenjin like plum being symbol of Tenjin, too. Image of a cow one body, stone cow four are enshrined in flat river Tenman-gu Shrine.

 We might say birth of the second Ox in 845, and gi got what we repeated, and cow crunched and digested in study, and Prince enshrined deity Michizane Sugawara seemed to be loved very much. We repeat and ask Tenjin when we pat point to be worried about most easily while advocating every request at the ear which lets you use (God cow) of Tenjin and are said to be when there is benefit in place same as point that we patted.
INFORMATION

basics information
Address

1-7-5, Hirakawacho
From

Access

Hanzomon Station Exit 1 a 3-minute walk
From Kojimachi Station Exit 1 a 5-minute walk