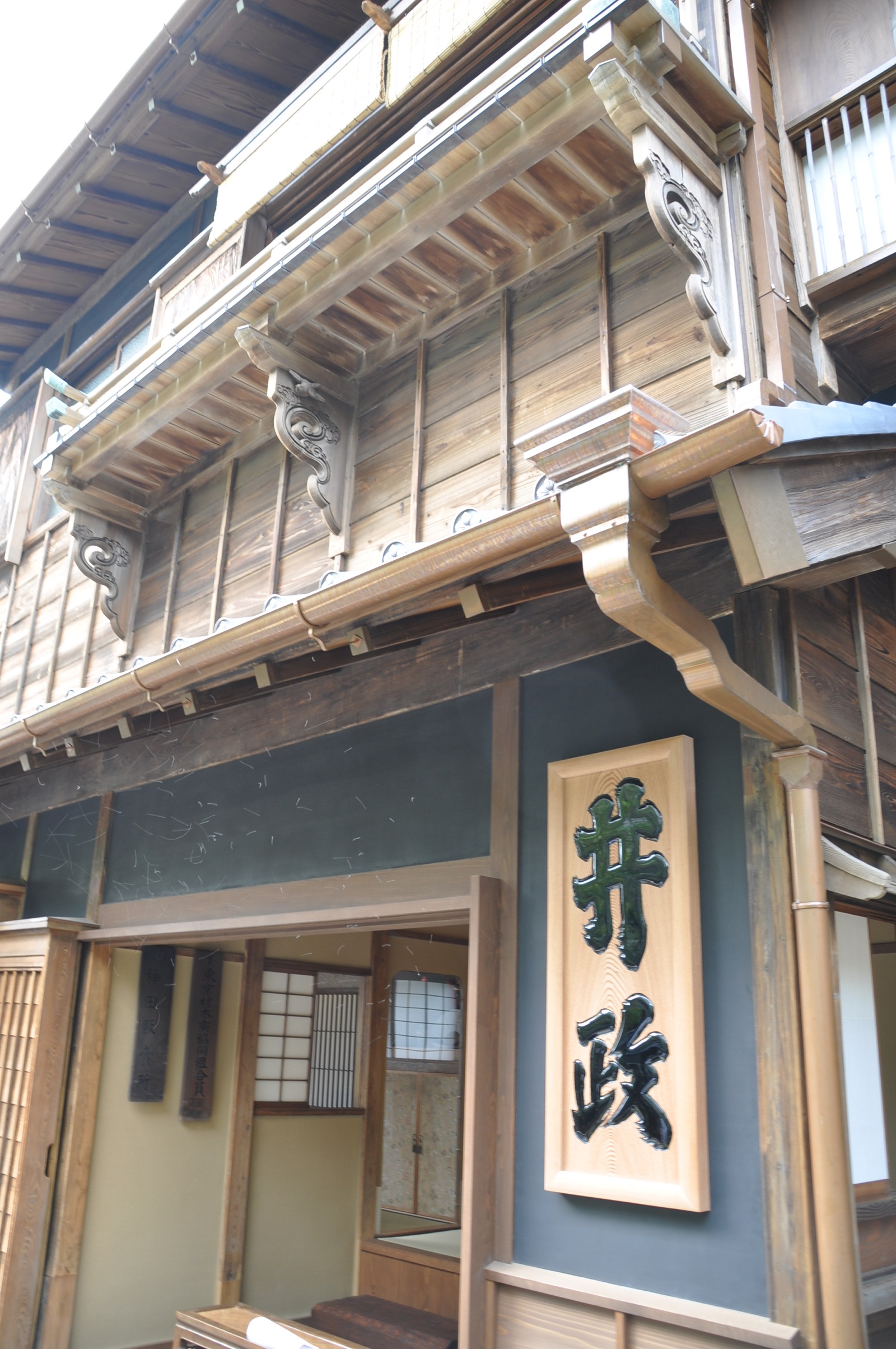 [Chiyoda-ku-designated tangible cultural property] 
This building is store combination house which the Endos who ran lumber dealer in Kanda Kamakura-cho from the Edo era built early in Showa after the Great Kanto Earthquake. Putting all the skill, and craftsmen who inherited traditional technique use choice wood and good timber abundantly, and they build. Fortunately, we stayed as precious existence for wooden house of the downtown area without being destroyed by fire by war damage.

It was one-storied house at first, but enlarges part and the second floor on the first floor in 1954 (Showa 29).
We enlarge corridor of the north side and entrance depths on the first floor after having left only good part which is in a state in the case of Fuchu-shi removing and rebuilding. We fixed the second-floor part of outbuilding which was in site on the entrance east side in those days.
Afterwards to Kanda on removing and rebuilding again, the Fuchu times are the reconstruction in figure of ex-shop called earthen floor and counter in room with tatami mat floor. In addition, for Miyamoto Park of removing and rebuilding being the tea ceremony Edo Senke birthplace, we repair Japanese-style room of the entrance east side to tea-ceremony room.

It is parish representative of Kanda Myojin and inherits will of dead father of the Endos who was native Edoite and is used for introduction and lecture, room for rent of Edo culture, traditional event saying "children of the downtown area want to do in place touching Japanese culture".
INFORMATION

basics information
Address

2-16, Miyamotocho, Sotokanda Miyamoto Park

Business hours

cafe
Business hours
It is 16:00 11:00

Holiday
Saturdays, Sundays, and holidays
Year-end and New Year,
There is temporary suspension of business in the summer

Access

JR "Ochanomizu Station" St. Hashiguchi, a 5-minute walk