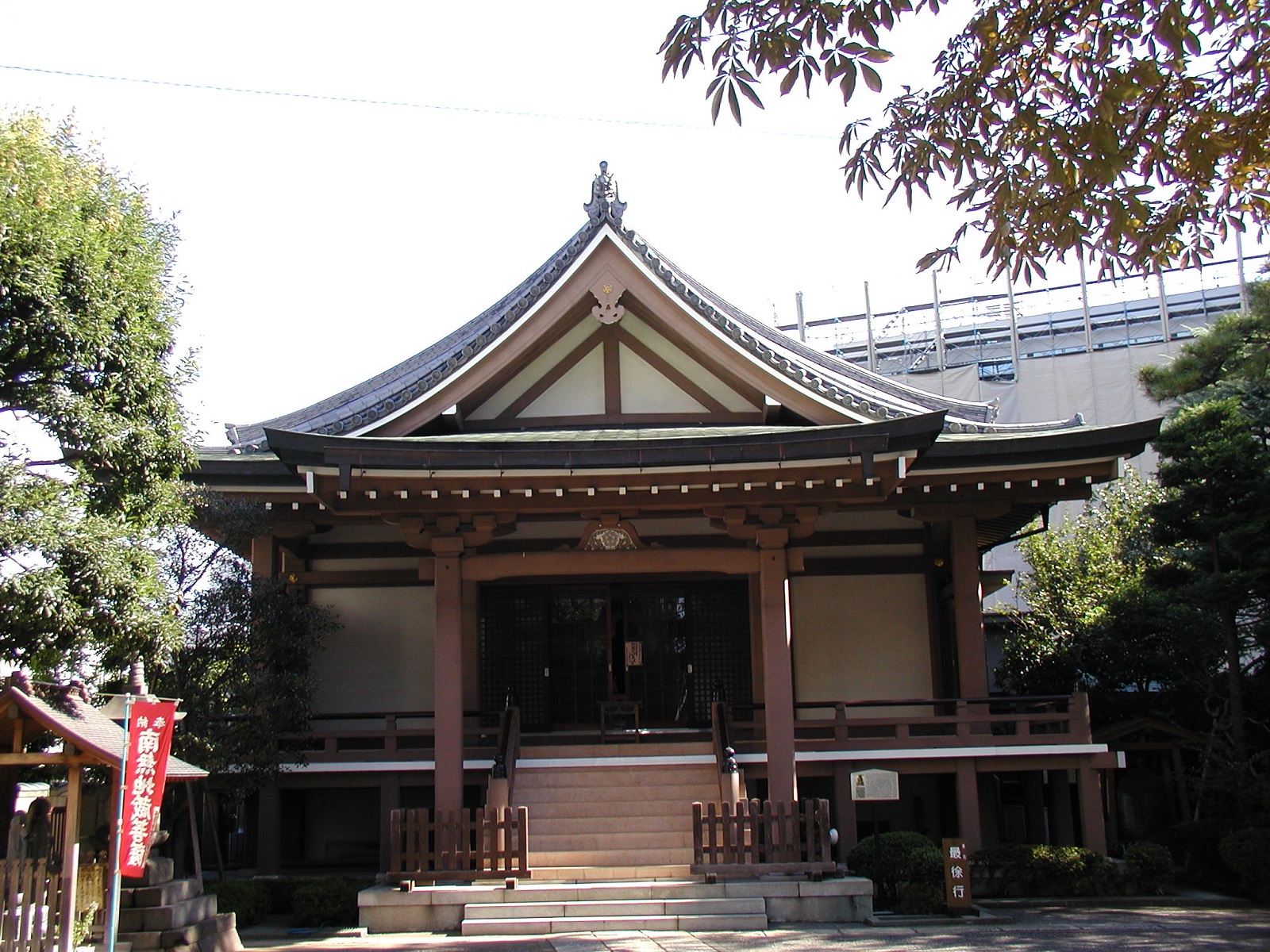 The heart method temple is on the left side that followed Shinjuku-dori St. about 200 meters towards the Hanzo-mon area from Yotsuya. Religion is the Jodo sect of Buddhism, and zenoseisanwanao which came to Edo with Ieyasu Tokugawa from Hata treasure temple of Mikawa country in 1590 (1590) is the founder.
 Ieyasu detained chief bonze of a temple who was going to come back to Mikawa and gave Ichigaya wide Terachi instead, but chief bonze of a temple declined this and built temple in the present place in (1597) in 1597. "I coming to hate that priest became sluggard if food and clothing were enough and served Buddha" and one "which we wanted to do for merchants who emigrated to Edo in popular temple" did for the reason and did. This hope could be granted, and daimyo and direct feudatory of a shogun declined to become supporter of a Buddhist temple with saying and developed as temple for merchants. However, by the late Tokugawa period, supporters of a Buddhist temple of samurai family gradually increased, too.
 A fire broke out in the heart method temple in 1838 (1838), and temple and wide part of Kojimachi were burnt. Palace in daimyo's second residence was disposed of by relations that there were many supporters of a Buddhist temple from mansion out of neighboring Owari feudal clan in (1840) in 1840 and revived in (1847) in 1847. "Devil state that the heart method temple did not get" seemed to be famous in the Edo era. However, this building has been burnt by Tokyo blitzkrieg, too.
 In graveyard of the heart method temple, there are grave of form of sake barrel and grave of takebizenchiku which there is interesting gravestone in various ways, and was known as person of historical investigation.
INFORMATION

basics information
Address

Kojimachi 6-4-1

Phone number

03-3261-2104
From

Access

Yotsuya Station Exit 1 a 5-minute walk