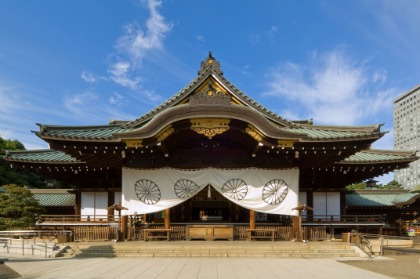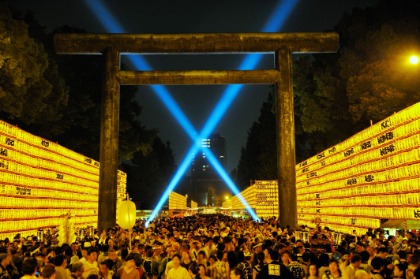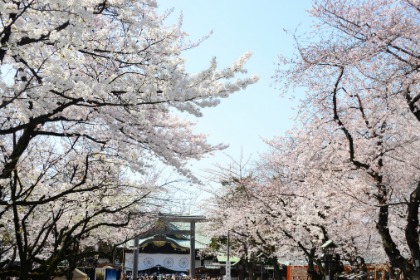 Yasukuni Shrine was founded as "shrine dedicated to the spirits of the war dead" in (1869) in 1869 by thought of the Emperor Meiji to worship people given life to by the Meiji Restoration including Boshin War for nation. It was renamed to "Yasukuni Shrine" in (1879) in 1879 and reached foundation 150 years in 2019.
Person of war death more than 2.464 million pillar from patriot of the late Tokugawa period to the former Great War is enshrined.
Firm's name called "Yasushi country" where the Emperor Meiji was named is meaning called "Yasushi (cheap) nzuru in country", and request to "build peaceful nation" "to do the mother country peacefully" is loaded Yasukuni Shrine with.
INFORMATION

basics information
Address

3-1-1, Kudankita

Phone number

03-3261-8326
From the

Access

Iidabashi Station west exit a 10-minute walk
From Ichigaya Station a 10-minute walk
From Kudanshita Station Exit 1 a 5-minute walk
※Prayer can receive online now. For more details, please see from the following URL.
Yasukuni Shrine guidance for online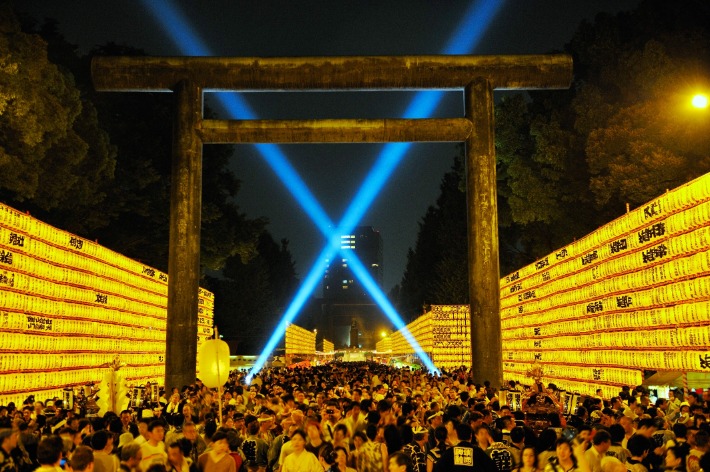 [Chiyoda-ku scenery town development important article]
Among buildings of Yasukuni Shrine, main hall, front shrine, Yasushi country Hall, arrival, Yasushi spring bower, Noh theater, stage and yushukan are appointed in Chiyoda-ku scenery town development important article.
Main hall was built in (1872) in Shinmei style in 1872 and we spent three years from (1986) in 1986 and large-scale repair was put and was completed in (1989) in 1989.
Main hall is shrine of the Shinmei style (one of the oldest shrine structure styles), but it is said that Shinmei style with eaves (sunshade) is very rare. (it is erecting pillars foundationlessly on the ground pillar, gable, house with the entrance at the side parallel with the ridge, and almost all is processed planarly, and structure of ※ Shinmei style becomes the linear appearance except pillar and dried bonito of column)
Front shrine was built in (1901) in 1901, and usually visits in front area of a Shinto shrine in front of front shrine. Roof of front shrine was reroofed in 1989 by (1989).
yushukan stored materials in memento, the history opened in (1882) in 1882, and, in facility to display, repair, the enlargement construction were put for (2002) in 2002.
Thing built in Tokyo, Shibakoen in (1881) in 1881 dedicated Noh theater to Yasukuni Shrine in (1903) in 1903 and was removed and rebuilt. Entertainments such as ability or Japanese dance are carried out on this stage.
Otorii (the first torii) was rebuilt in 1974 by (1974), and it is made of steel tube, and, as for about 25 meters, the length of Kasagi (upper bar), as for about 34 meters, the weight, as for 100 tons, there is the height of the pillar.