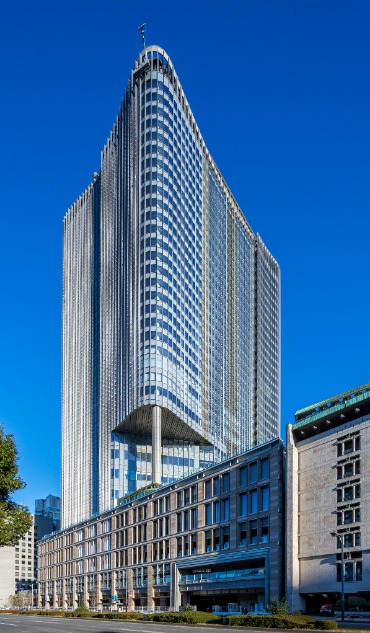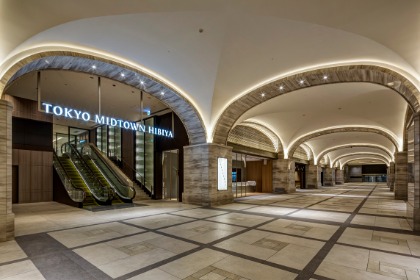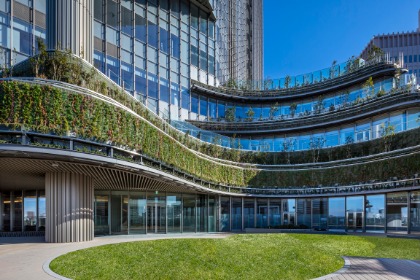 "Tokyo midtown Hibiya" is large-scale mixed use development to be comprised of the 35th floor above the ground, the fourth floor under the ground, office, commerce of about 189,000 square meters of deferred floor space.
Office floor overlooking Hibiya Park under eyes is located in 11~34 floor from lobby level of 9.10 floor, and fusion of function and service that are advanced in concept in "Business Hospitality" realizes flexible work-style. Furthermore, big company or venture company form community which a great variety of human resources gathered in "BASE Q" (the sixth floor) and support offer of place of business support and creation industrial newly.
In commercial floor, about 60 unique stores open a store on the seventh floor above the ground from the first floor under the ground including "TOHO cinemas Hibiya".
What possess various functions to fuse with ON in OFF is big characteristic of "Tokyo midtown Hibiya".
INFORMATION

basics information
Address

1-1-2, Yuuraku-cho

Phone number

03-5157-1251

Business hours

shop: 11:00-21:00
Restaurant: 11:00-23:00
※Business hours vary according to stores.
※4F TOHO cinemas Hibiya, 6F pakubyugadenhe can go up from Bl or lF entrance from 8:30.

Access

Tokyo Metro Hibiya Line, Chiyoda Line, Toei Mita Line "Hibiya" station direct connection
Tokyo Metro Yurakucho Line "Yurakucho" station direct connection (a 4-minute walk)
Tokyo Metro Marunouchi Line, Hibiya Line, Ginza Line "Ginza" station direct connection (a 5-minute walk)
JR Yamanote Line, a 5-minute walk from Keihin-Tohoku Line "Yurakucho" station
※Call time is 11:00-21:00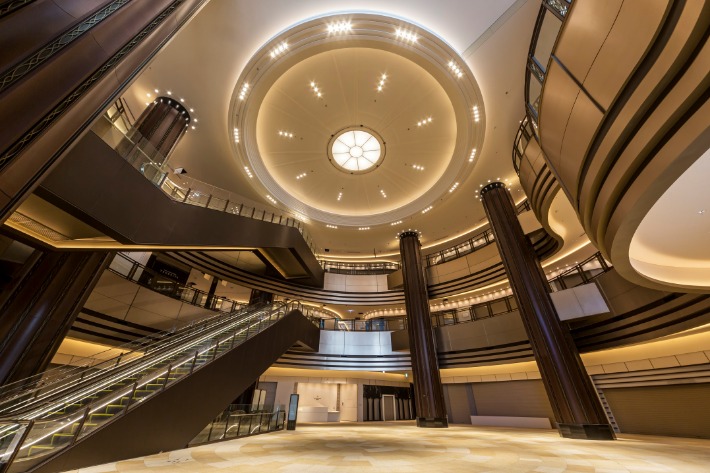 We offer good-quality time and experience
Commercial facilities floor is realization by lineup of about 60 stores full of individuality in concept in commercial space of (store about 18,000 square meters in area) from the first floor under the ground to the seventh floor above the ground in "THE PREMIUM TIME, HIBIYA". In commercial floor common use department "atrium," elegant space about gentle curve spreads out. Cinema complex that can soak itself in shop which was born by discerning restaurant and cafe, the supervision of well-known artist and collaboration between companies to be able to fully enjoy Park View of Hibiya Park, non-daily life provides new value to stimulate sensitivity of customer.