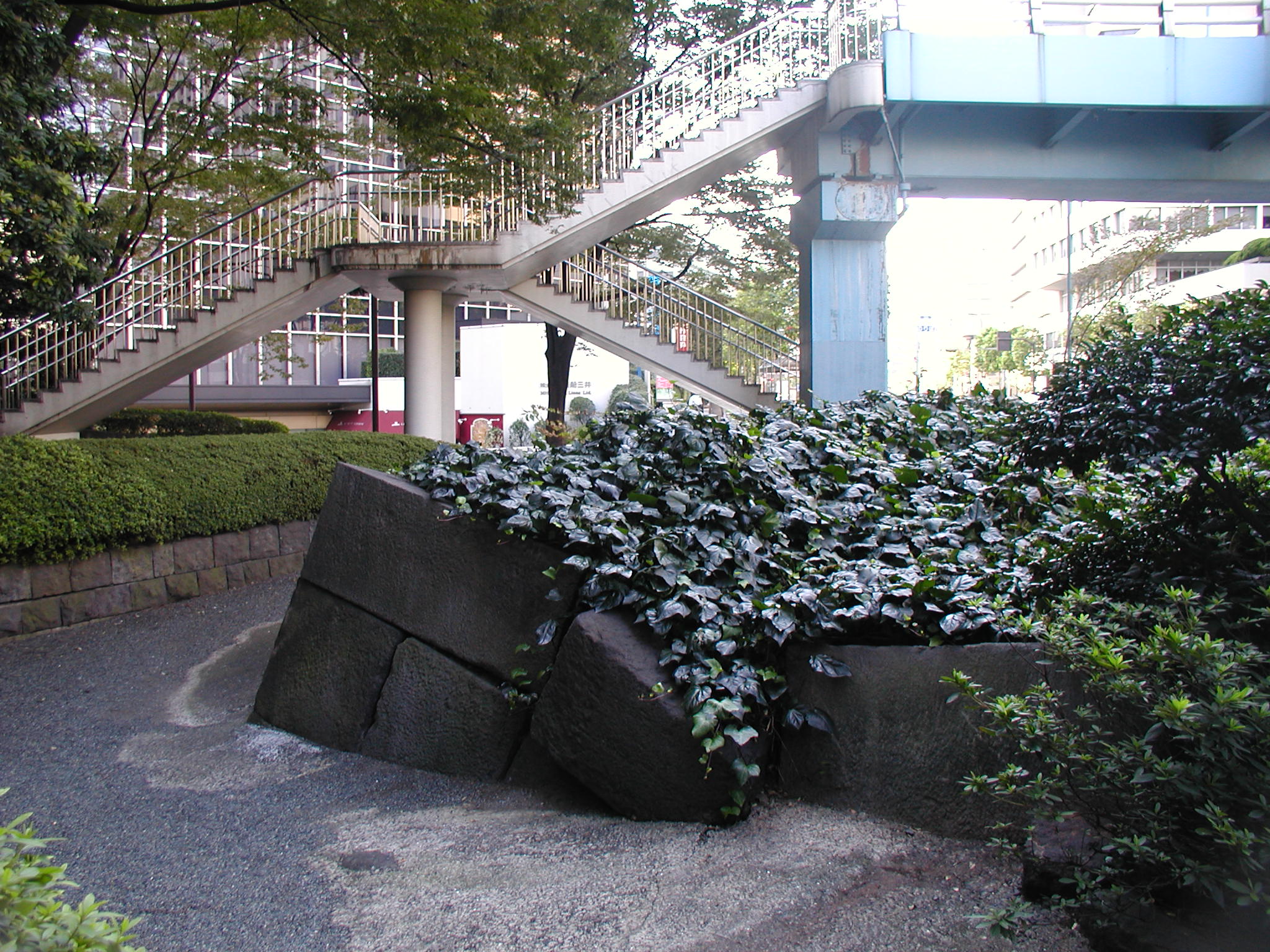 [country designated historic spot]
 Area where Sotobori of former Edo-jo Castle exists. Of moat and stone wall of the part and stone wall of castle gate other than embankment there is a part. Sotobori in this area was built in 1636 by Edo-jo Castle Sotobori building of (1636). Mitsuke square was built by this building to Yotsuya, city valley, Ushigome each near current JR each station by bush clover feudal clan Mori House, person of Tsuyama feudal clan forest, person of Tokushima feudal clan Hachisuka.
 In front of police box of current Ushigome Bridge, there are "ahashunai" and chopped stone wall stone.
 It is valuable that part which we made moat chisel by art in particular for the Edo-jo Castle defense leaves the almost form and interval and and Akasaka Mitsuke neighborhood that, above all, reach Ichigaya than Ushigome appearance are full and are full of water and convey former state in now.
 Edo-jo Castle is castle of the biggest scale in our country as the center of politics not only as castle of general.
INFORMATION

basics information
Address

3-2-8, Kasumigaseki, Chiyoda-ku