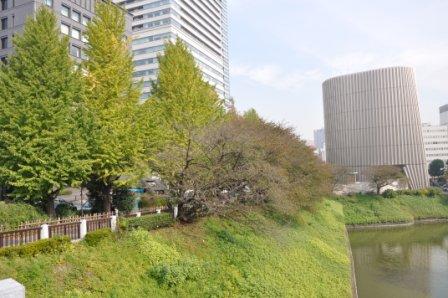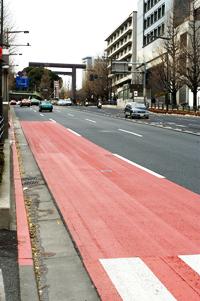 It is slope served on the south side of Yasukuni Shrine from Kudanshita intersection.
To "newly-compiled book Tokyo pictorial description of noted places" "kyudansaka is Nagasaka oifu falling down to Iidacho more according to Fujimi-machi. Play ritsu in tenement house Kudan of order mansion in old days; reason, kore Kudan tenement house toihishiyori kosaka oba kyudansaka toihishinari. And do floor with stone aside originally in nari sukoto nine levels though can become flat saka diagonally now and is kyuken or to do, and to put horse and vehicle through reason; cut, and do, and can suffer with (omission of the latter part).
When, about origin of Kudan, official dwellings of government official of Edo-jo Castle Fukiage garden formed a line nine in the middle of slope, is slope deattakaramoiwareteimasu on nine stone stairways in the Edo era, steep slope. It was old, and, from place where it was slope of Iidacho, "Iidacho Hill" was called "Iida Hill".
View from this Sakagami is splendid, and Gulf of Edo is said to have been able to look around the mountains of Boso from the start.
In addition, we are known as famous spot of moon-viewing and are that people praised moonrise in Sakagami under the pretense of durability at 26 night every year on January and July 26.
INFORMATION

basics information
Address

1, Kudankita, Chiyoda-ku - 1, Kudanminami
The

Access

Kudanshita Station second, 3a turn, Exit 4 are immediate