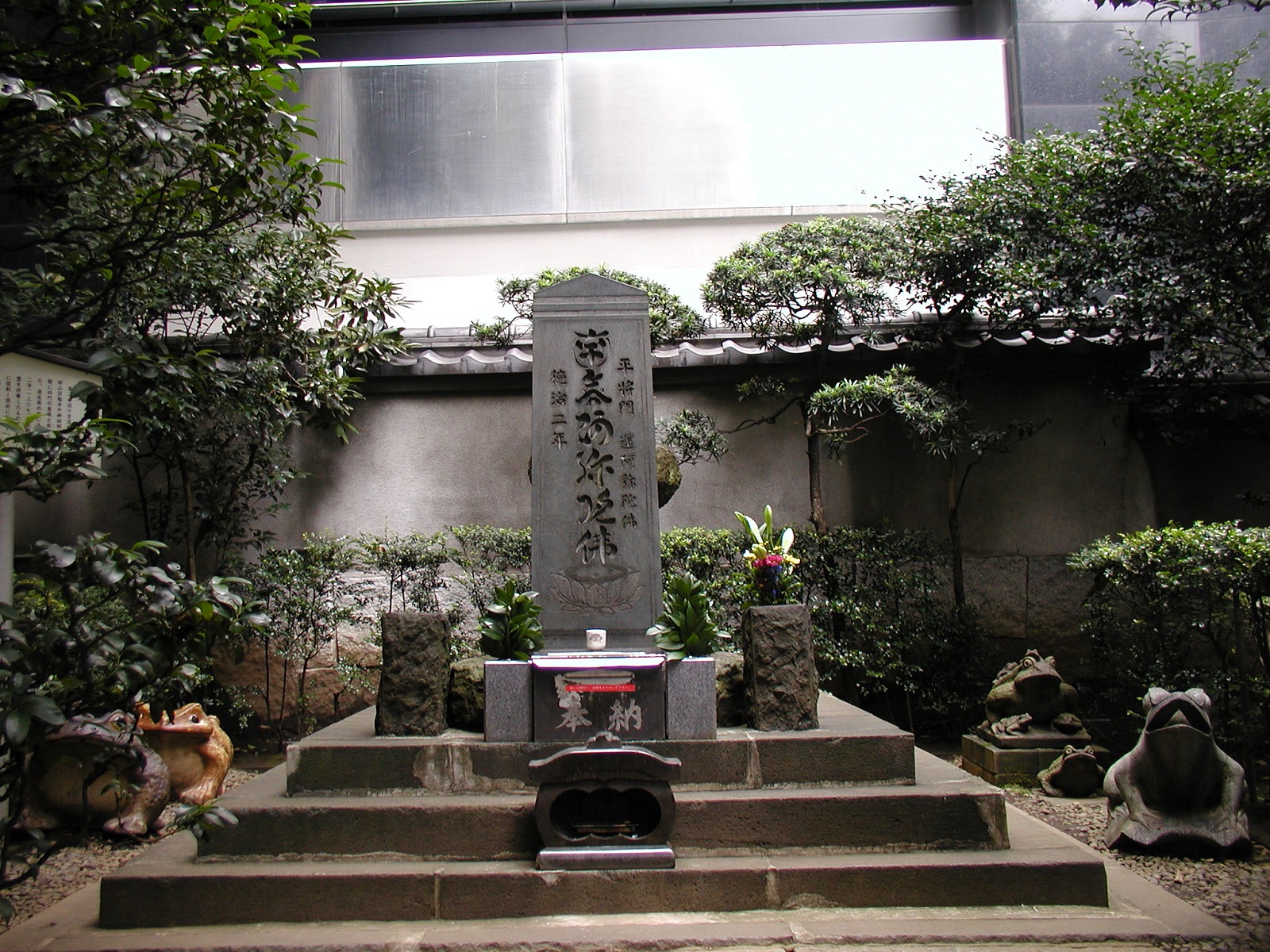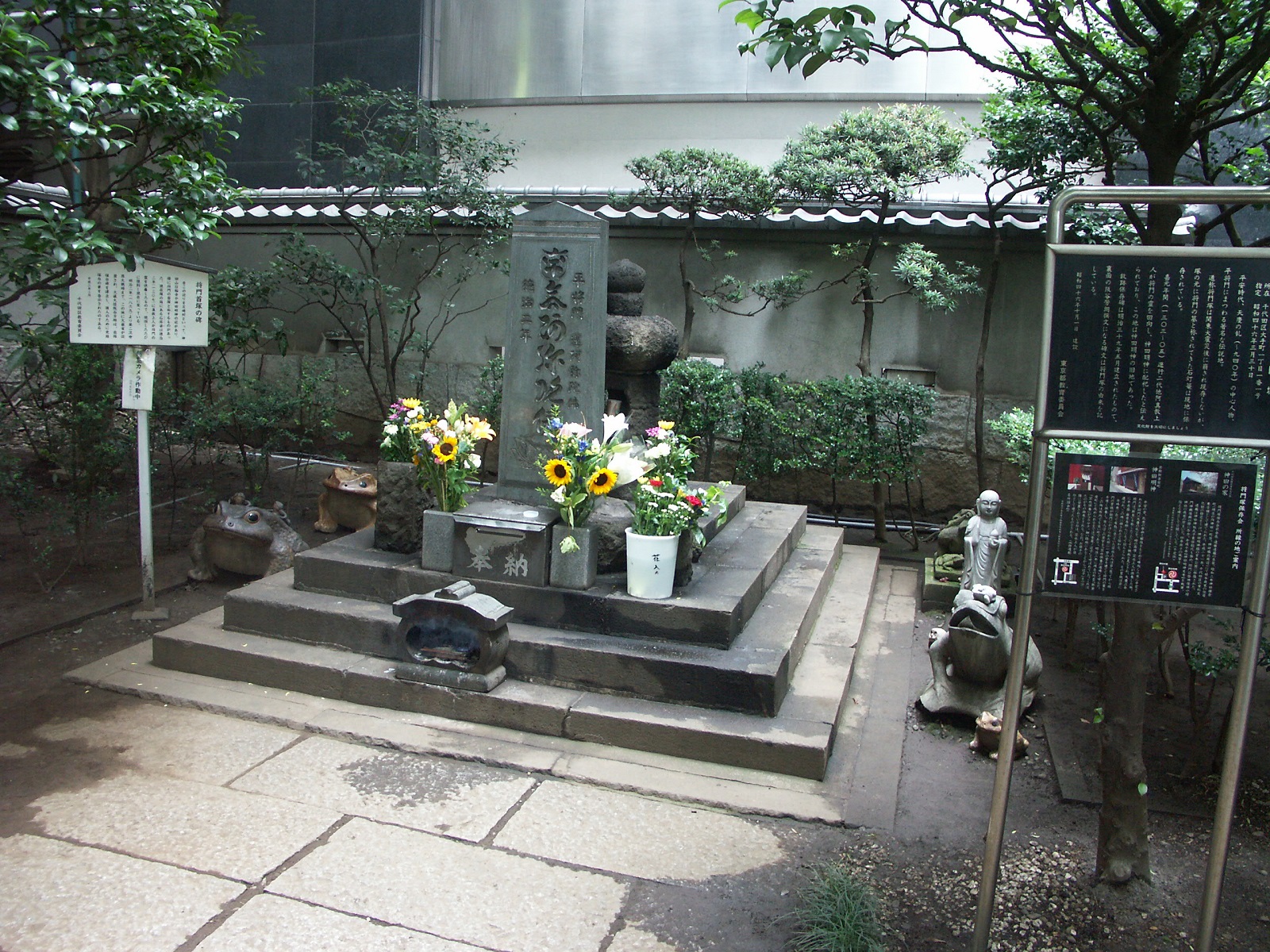 Monument of tomb for the war dead of Masakado legend is built on the east side of MITSUI & CO. Building.
Even if neck of Masakado Taira who revolts against the Imperial Court in the Heian era, and did uchishi in Shimousa is exposed in Kyoto, and people of relation get the neck and buried by the Kannondo side of country Toshima county Hirakawa village (per the Imperial Palace flat river gate) of Musashi at the time, it is said to be even if we worshiped thing which neck flew in for grudge in this ground from Kyoto.
It is the thirteenth century, and tomb for the war dead goes to ruin and curses departed soul of Masakado to people of Edo very in anger, and there is legend that we held a service for carefully some other time again.
In the case of the Ministry of Finance rebuilding, mound itself seemed to be broken after the Great Kanto Earthquake.
In addition, this material was the Edo era Kanbun year, courtyard of daimyo's mansion of Sakai gagaku head, and historical novel of Shugoro Yamamoto became the stage of blade wound case of Kai Harada of "fir tree remained".

Masakado niyukarinoarutokoro place includes Kanda Shinto shrine (Myojin) and soil Shinto shrine old besides in Chiyoda-ku.
INFORMATION

basics information
Address

Otemachi 1-2-1

Access

Otemachi Station Exit C5 is immediate