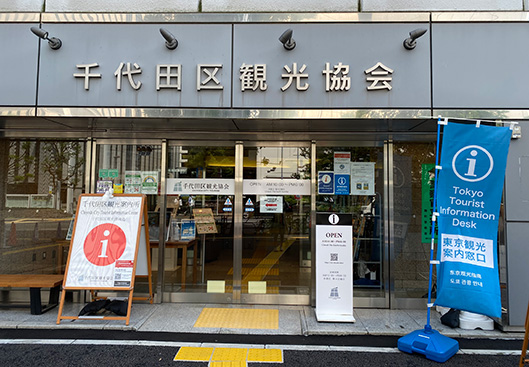 Chiyoda-ku tourist information center is the information desk facing the moat of Imperial Palace, the former Edo-jo Castle Shimizu gate located in the place of a 5-minute walk from Kudanshita Station.

The Shimizu-mon Gate which leads to Kitanomaru Garden is located nearby, offering visitors a convenient starting point for a stroll around the Imperial Palace. Our staff can speak Japanese, English, and Chinese and are always ready to help you discover Chiyoda and the surrounding areas. They also provide lots of information on seasonal events.

In addition to facility pamphlets and local area maps essential to any walk around the city, the office provides various booklets and literature related to Chiyoda and also serves as a great starting point for touring the area. There are baggage custody service, rental of mobile battery service, too.